Schools are being urged to prioritise cybersecurity learning with the industry expanding
The education platform Cyber Explorers is designed to help young students grasp cybersecurity and encourage them to have a potential career in the cyber sector.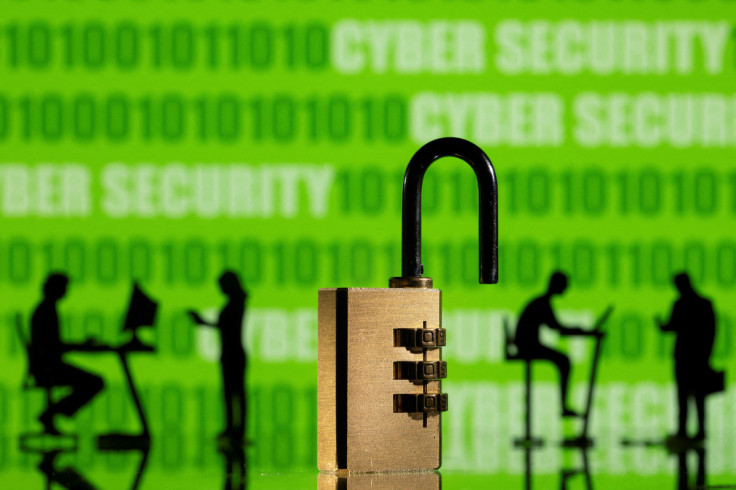 With the imminent return of the school year, there is now greater emphasis on developing cyber skills among secondary school students with the government's free learning platform, Cyber Explorers, being tipped to aid with that.
The cybersecurity industry is now recognised as one of the world's largest markets and is expected to continue growing.
Since the government set up Cyber Explorers in early 2022, over 2,000 schools across the nation have signed up for the free education platform, with 50,000 students having access to it. The platform will educate 11-14-year-old students on cybersecurity and focus on the learning objectives of Key Stage 2 and Key Stage 3.
Students with access to Cyber Explorers will be able to test their cybersecurity knowledge themselves through scenario tasks, and there will also be interactive activities and quizzes for them to partake in. As a result, the students' cyber, computing and digital skills will be enhanced, leading to a better understanding of the online world, with all the necessary tips to navigate it correctly.
Year 8 teacher at Stroud High School, Karen Morris, expressed her delight at the school utilising Cyber Explorers, saying: "The Cyber Explorers platform has provided a way for us to teach about cyber skills to our Year eight students in an engaging, and creative way. The fact that this platform is so good yet free is just fantastic!"
Cyber Explorers should progress aspiring students up to Key Stage 4, which is where courses in computer science will be on hand to help deliver further growth and opportunities. Another benefit of the government's cyberlearning platform is that partaking schools have hosted informative programmes for students from leading companies such as Amazon, to demonstrate to students how to utilise cyber skills effectively.
Due to Britain being a leading nation in the cybersecurity landscape, with a worth of £10.5 billion, the government is eager to start the process for a future wave of talent in the sector as the demand for jobs will become even greater and more opportunities will be on the horizon.
Cyber Minister, Viscount Camrose, highlighted Britain's strong cyber sector and the need for more accessibility to it. He stated: "The UK's growing cyber sector is where the technological innovations and digital discoveries of the future will start. That's why we're focused on breaking down the barriers to entry and creating new opportunities for young people to gain the skills and knowledge that could kick-start exciting careers in cyber."
Government-published research from last year took a look at cyber skills in Britain's labour market and it was revealed that roughly half of all companies had a cybersecurity skills gap. Also, the research showed there was an increase of 30 per cent in cybersecurity job postings, reaching 160,000 in total.
A lack of diversity was found in the research with it being reported that just 17 per cent of workers in the cybersecurity industry are women. Additionally, the senior positions in the sector are not represented with diversity to the extent of other industries or areas in society.
Deputy Director of the National Cyber Security Centre (NCSC) for Cyber Growth, Chris Ensor, touched on there not being enough cyber experts and why that makes cyber education more relevant.
He voiced: "The UK's cyber industry is growing rapidly, but it's facing a skills shortage as a result – which is why it's so important to have initiatives such as Cyber Explorers which work to uncover cyber talent and support young people across the country in exploring the career opportunities this thriving industry has to offer."
This opening of opportunities in cybersecurity and the need for more diversity in the higher-up positions of the industry is what is pushing the government to strongly put forward resources to help develop future generations of cybersecurity professionals as there is great potential waiting to be nurtured.
Cyber Explorers is one initiative that is part of the CyberFirst programme from the government, which is centred around cyber learning for those in school or employment. CyberFirst is led by the NCSC and is in place to develop under-25-year-olds from diverse backgrounds by providing support, experience and opportunities to learn relevant skills, propelling them into the cybersecurity industry.
Both Cyber Explorers and CyberFirst are expected to play a major role in nurturing future generations of cybersecurity professionals and many young people will be encouraged to utilise these platforms as it could be the start of a journey into one of Britain's and the world's largest growing markets.
The digital working sector in Britain will thrive if more cyber experts come through and that would in turn bolster the nation's digital economy.
© Copyright IBTimes 2023. All rights reserved.