Scottish School Nurses 'Should Give Out Condoms and Morning After Pill'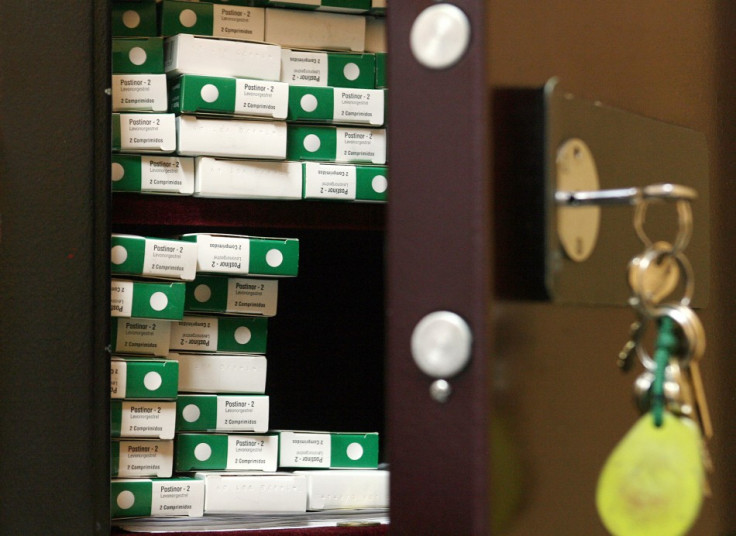 Nurses in Scottish schools should be able to give out the morning after pill and condoms in order to combat the country's high rates of teenage pregnancy, according to NHS experts.
Scotland has one of the highest rates of teenage pregnancies in Western Europe. In 2005, there were 56.7 pregnancies for every 1,000 women aged between 15 and 19.
In 2010, the Scottish government missed its target for pregnancies amongst under-16s. There were 7.1 pregnancies for every 1,000 girls between 13 and 15, more than its target of 6.8 per 1,000.
Ruth Holman, from the Scottish Sexual Health Lead Clinicians Group, said the Scottish government is failing to tackle the problem and that sexual health doctors are "struggling with crisis situations rather than prevention".
In a letter to the government, Holman said access to contraception is lacking and that the government must strengthen school intervention.
She said: "School nurses make a very positive input into the lives of young people as they are so well placed to be approachable, but are variably used across Scotland.
"If [school nurses] had more admin support, they would be able to free up time to provide ongoing care, advice, support and provision of contraception and other services to young people.
"The potential for the school nursing service to make an impact is restricted by lack of finance for posts and also timidity on the part of government and local authorities - why is emergency contraception not available in schools?
"Why are condoms and contraception not accessible? Vaccination against a sexually transmitted infection (HPV) is given in schools, why can't pregnancy and other STIs be prevented?
"The Scottish Government is prepared to make a stand on controversial subjects like gay marriage, why does it run scared of its critics on the subject of making emergency contraception available in schools?"
Teenage boys who impregnate girls ignored
Holman also said that the focus on teenage pregnancy instead of the levels of sexual activity among Scottish teenagers is problematic, as the focus tends to be on the female.
"We are concerned that focusing on teenage pregnancy detracts attention from the large amount of sexual activity that is taking place and is associated with other harms such as sexually transmitted infections and sexual coercion," she wrote.
"We are also concerned that focusing on teenage pregnancy often leads to focus on teenage females, while the males who impregnate them are ignored."
However, the proposals for emergency contraception in schools have been criticised by John Deighan, the parliamentary officer for the Roman Catholic Church in Scotland.
He told the BBC: "Sexual behaviour is something that's for adults. Children deserve to have a childhood.
"Making emergency contraception available to children is a green light really that that's the sort of behaviour they should be involved in, and I think a lot of young girls especially want to resist that behaviour.
"But if adults are telling them 'no, we expect that of you' then you're really leaving them without the help and support they need."
His comments were addressed by Holman, who said these personal opinions are partially to blame for the problem of teenage pregnancies.
"Health services seeking to work in partnership with local authorities too often find barriers in the personal opinions of senior staff, e.g. senior managers will not allow condom distribution by local authority youth workers.
"This is often fuelled by the misconception that talking about sex and provision of sexual health interventions encourage young people to have sex, and a fear on the part of local authorities of bad publicity.
"Teenage ambivalence towards pregnancy and contraception use is a significant barrier - this is a consequence of the mixed messages teenagers receive from society about sex and sexual behaviour."
© Copyright IBTimes 2023. All rights reserved.