Scotland's whisky producers have begun a case against minimum pricing for alcohol in the UK's highest court.
The Supreme Court has started hearing a two-day case brought by the Scotch Whisky Association's (SWA) case against the Scottish government over its plans to tackle excessive drinking by imposing a floor on the price of alcohol.
The policy was championed by Scotland's First Minister Nicola Sturgeon when she was health minister, and was approved by Holyrood in May 2012. But the move has been tied up in a succession of court challenges amid claims it breaches European law.
The measure plans to set a minimum unit price — initially set at 50p a unit of alcohol.
Under the plans, the cheapest bottle of wine would be £4.69, a four pack of 500ml cans of beer would cost at least £4 and a bottle of whisky could not be sold for less than £14.
Ministers say they want to implement the policy "as quickly as is practicable", noting that over the past 30 years Scotland has had one of the fastest growing rates of chronic liver disease and cirrhosis in the world.
The case is being closely-watched by a number of other countries, including Ireland, who are considering similar measures.
But the SWA believes the proposed legislation contravenes European Union regulations, potentially acting as a restriction on the free movement of goods, and argues there are better options already available to the government such as higher taxes.
Against EU law
Ministers argue higher taxes will not be effective because, as the UK already has the fourth-highest rate of duty on alcohol in the EU and still Scotland suffers high drink-related health problems.
Health professionals, police, alcohol charities and some members of the drinks industry back the Scottish government's move.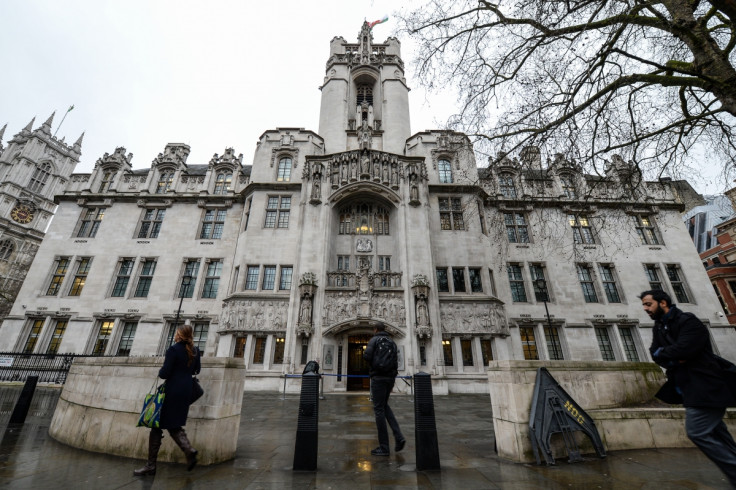 But speaking on BBC Radio Scotland's Good Morning Scotland programme, Karen Betts, chief executive of the Scotch Whisky Association, said: "We believe that the minimum pricing of alcohol is illegal under EU law.
"Minimum pricing actually amounts to a trade barrier and this is a real concern for our industry.
"The success of Scotch really depends on our ability to sell successfully overseas, so if other markets respond by imposing similar barriers to free competition, Scotch will be damaged and with it the communities, the jobs which rely on the industry's continued success."
Bulgarian wine imports
Exports of Scotch whisky increased last year by 4% to more than £4bn — accounting for more than a fifth of the UK's total food and drink exports. About 90% of that is exported, to more than 182 overseas markets.
Scotland's Health Secretary Shona Robison said: "We're looking forward to the judgment of the Supreme Court on minimum unit pricing and if it is the positive outcome we hope for, we will move as quickly as is practicable to put the policy in place."
The pricing policy would also hit sales of cheap imported wines into Scotland. A report by NHS Scotland in 2014 found that based on 2013 figures, 37 per cent of wine was sold in retail outlets at below the 50p minimum pricing unit — including 97% of Bulgarian wine. Portugal and Bulgaria have argued their exports of wines to Britain would fall sharply if the minimum price policy were put in place.
The legal case has a long history. It has already gone to the European Court of Justice, the EU's highest court. It ruled against the Scottish government in 2015, but then sent the case back to the UK courts for a final decision.