Nasa astronaut Scott Kelly will be returning to Earth after spending a year in space on board the International Space Station. On 1 March, he will begin his descent with Roscosmos cosmonaut Mikhail Kornienko, with the pair expected to land in the early hours of the next morning.
Kelly and Kornienko took off from the Baikonur Cosmodrome in Kazakhstan in the Russian Soyuz spacecraft on 27 March 2015. They arrived on 30 March to begin their year-long mission to study how the human body reacts and adapts to long-duration spacecraft. Nasa sent Kelly to the ISS while his twin brother, Mark Kelly, remained on Earth. By comparing the two over the course of the year and on his return to Earth, scientists can see how space affects the body.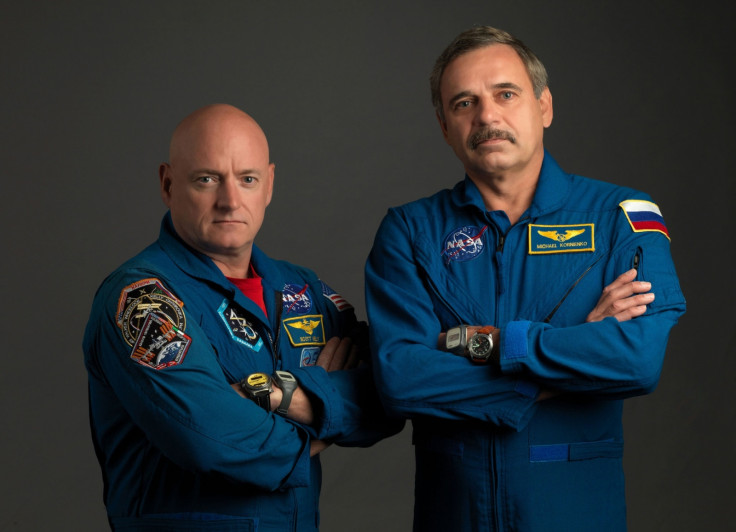 Over the course of the year, Kelly became well known on social media, sharing images and updates on Twitter, Instagram and Facebook regularly. As Kelly spends his last 48 hours on board the ISS, here are some of the top moments from his extended stay.
Arrival at the ISS
This was not Kelly's first trip to the ISS. He had previously served as commander of the space station during Expedition 26, having arrived on Expedition 25 a month earlier. When he arrived in 2015, he said it was "like coming to my old home".
The red aurora
A few months after arriving at the ISS, Kelly shared an image on Twitter of a red aurora. A M6.6 solar flare had caused a "severe" geomagnetic storm, which led to incredible auroras lighting up the sky across the globe – but nothing compared to what was seen from space. "I've never seen this before- red #aurora. Spectacular!," he tweeted. You can see some of Kelly's best Twitter and Instagram images from space here.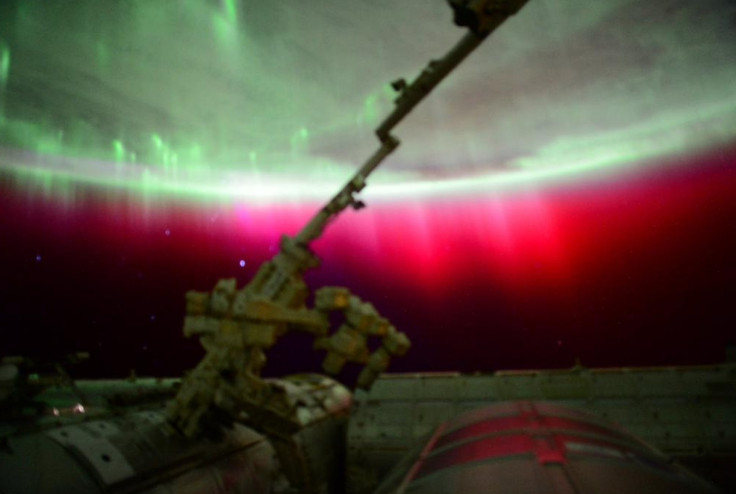 Watching Gravity
In April 2015, Kelly shared with the world his plans for the evening – a movie night watching Gravity (where Sandra Bullock gets stranded after the space station she is working on is destroyed). "Movie night in micro Gravity aboard the International Space Station on our new HD projector, which we use for conferences, tech software and an occasional movie," he said.
Space food
Kelly, Kimiya Yui and Kjell Lindgren took their first bites of food grown entirely in space in August. They toasted their lettuce before trying it out. The food came from Nasa's Veg-01 experiment, which looks at how plants grow in space, aims to find a way to feed astronauts on longer missions in the future.
"Having lived on the space station here for a while I understand the logistical complexity of having people live and work in space for long periods and the supply chain that is required to keep us going," Kelly said. "And if we're ever going to go to Mars someday, and we will, but whenever that is, we're going to have to have a spacecraft that is much more sustainable with regards to its food supply."
Chat with Obama
In October, as part of the White House's Astronomy Night, President Obama called the ISS to speak to Kelly to congratulate him on his mission so far. The pair had a chat, during which time they discussed life on the space station and Obama congratulated him on breaking the record for days spent in space as a US astronaut.
First flower to bloom in space
Earlier in 2016, Kelly shared a picture of the first flower ever to bloom in space. The orange zinnia flower had been planted in 2015 and had proven difficult to grow. A number of the plants died but Kelly managed to rescue one by cutting away mould and increasing the air flow. The flowers are part of a Veggie plant growth facility used to understand how flowers grow in microgravity.
Playing ping pong with water
To mark 300 days on board the ISS, Kelly released a short film of himself playing ping pong with a blob of water. He is seen passing the water between two "super hydrophobic" paddles: "Try this, Mary Poppins! Super-hydrophobic polycarbonate ping pong paddles and a water ball in space!" he said.
Monkeying around
As the countdown to his departure approaches, Kelly decided to cheer himself up by dressing himself up in a gorilla costume and chase around his ship mates, including British astronaut Tim Peake. "Needed a little humor to lighten up a #YearInSpace. Go big, or go home. I think I'll do both. #SpaceApe," he tweeted.