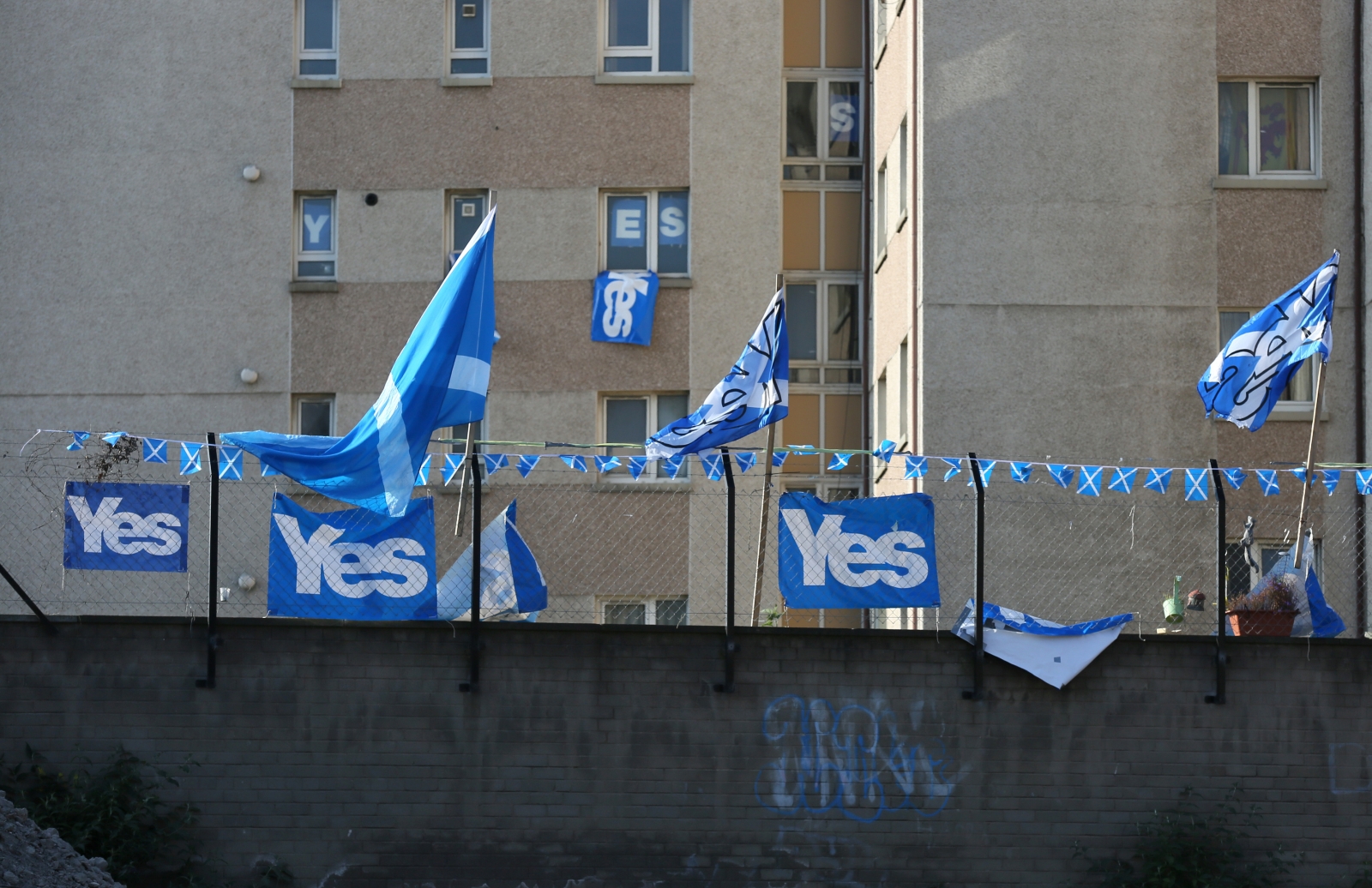 Winterflood Securities has identified Scottish investment trusts as a buying opportunity for investors, if the country becomes independent, because it is likely that a union break would spark major discounts following concerns over immediate legal and fiscal issues.
According to the firm's September analyst note, if investors were to snap up investment trusts, then eventually when the funds are relocated, clients would benefit from the new found stability.
"If a majority vote yes then Scotland is likely to secede from the United Kingdom and become independent in the first half of 2016," said analysts in the note.
"There are a huge number of issues arising from this possibility, including the question of monetary union with the rest of the UK. There are also important implications for the financial services industry in Scotland.
"It seems reasonable to assume that some investors, including certain wealth managers, will be minded to restrict or cease active investment in Scottish domiciled investment trusts in the event of a 'yes vote' until there is greater certainty over the legal and tax environment.
"That being the case, these funds could see their discounts widen. We would regard this as a buying opportunity on the basis that any short term fears would be negated by a change in domicile or the implementation of a favourable regime by a newly independent Scottish government."
Scottish people will vote in an independence referendum on 18 September, 2014, and will be asked the straight "yes/no" question: "Should Scotland be an independent country?"
The latest YouGov poll is the second survey this week to show that the No vote has regained the lead position by a few points.
There are 41 investment trusts incorporated in Scotland, with aggregated assets of £22.6bn (€28.4bn, $36.7bn). This is worth 20% of the investment trust sector in the UK.
"The latest opinion polls suggest the outcome of the vote is likely to be very close. Nevertheless, in our opinion there is no need for investors or boards of investment trusts based in Scotland to take an action at present," said Winterflood in the report.
"However, this does not negate an early consideration of the potential issues and possible responses in the eventuality of a yes vote. Both boards and managers will need to ensure that shareholders' interests are not disadvantaged by being incorporated in a jurisdiction that is less accommodating than the present regime."