Scottish Independence: Give Scotland 'Autonomy to Borrow if No Vote Wins Referendum'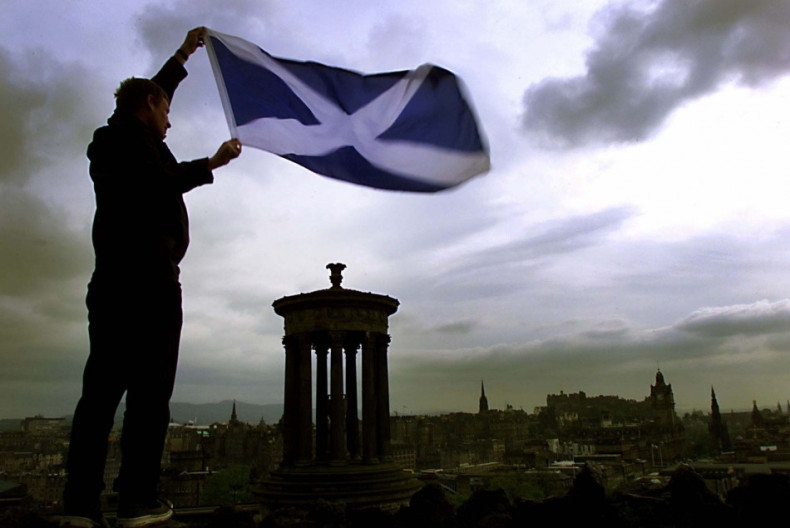 Scotland should be given the power to borrow freely and fund its own spending if the country votes against independence.
And the UK government should not offer to bail Scotland out if it runs into financial difficulty, to ensure the ruling party in Holyrood is fiscally prudent.
Those views feature in a research report from the National Institute of Economic and Social Research, which is calling for "meaningful devolution" of powers to Scotland.
But in order for this to succeed, the UK government would have to devolve borrowing powers to all local regions of England, Wales and Northern Ireland.
The paper, by Dr Angus Armstrong and Dr Monique Ebell of the institute, argues that by devolving more powers to the local level across the UK, central government will be weakened.
In turn, this would mean the central government would be far less able to step in and bail out reckless authorities who overspend, therefore reducing the "moral hazard" of the state as insurer against excessive debt. It would also make local politicians accountable for decision-making in their areas.
Westminster parties have been hesitant in the past about decentralising borrowing powers over fears local councils and devolved institutions would be irresponsible financially.
But the three main parties – Conservatives, Labour and Liberal Democrats – have all dangled more devolution over the heads of Scottish voters to tempt them away from voting for independence in the referendum on 18 September.
"Meaningful devolution of economic power to Scotland means letting Scotland borrow freely - without any prospect of a bailout from Westminster if things go wrong," said Armstrong.
"That is both feasible and desirable - but, politically and economically, it will only work if the same powers are available to local authorities and regions in the UK."
Polls have narrowed ahead of the independence vote, with little to separate the two camps.