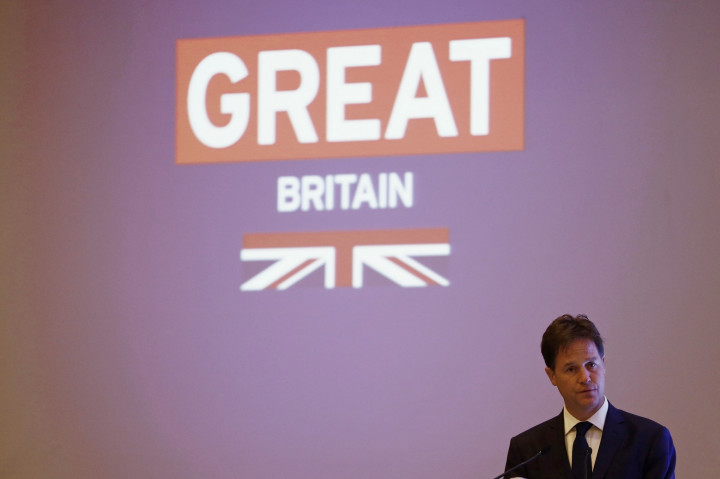 The UK Deputy Prime Minister Nick Clegg has blasted "nasty campaigners" ahead of the Scottish independence referendum.
The Liberal Democrat party leader told LBC Radio he hoped people would not say things they will "regret later".
"Scotland will need to rediscover a sense of community and togetherness and solidarity, where people who are divided in their opinions about this referendum will need to live side-by-side together after tomorrow," he said.
"I very much hope people won't do and say things that they really will come to regret later."
Clegg said when he had visited Selkirk, as part of the Liberal Democrats' "No" campaign, he had not witnessed any "untoward" behaviour.
However, the deputy prime minister said his colleagues campaigning in Scotland had seen some "pretty nasty incidents" and there were "some pretty extraordinary things said".
"But all I would say is any country, any community, has to move on quickly from a moment like this and it's made all the more difficult if people in the heat of the moment say things or do things that they really shouldn't," Clegg said.
The comments came after the National Union of Journalists warned journalists covering the Scottish independence referendum had faced "intimidation and bullying".
The union, which has more than 24,000 members in the UK, called on people on both sides of the campaign to "rein in the abuse" being directed at reporters covering the referendum.
The NUJ said it was also concerned about threats regarding future employment at the country's main broadcaster, BBC Scotland, as well as public labelling of journalists and programmes as being biased.
But the Scottish Police Federation, which represents more than 18,500 police officers in Scotland, said there had been no increased crime and disorder as a consequence of the historic referendum, which takes place on 18 September.
"The Police Service of Scotland and the men and women who work in it should not be used as a political football at any time and especially so in these last few hours of the referendum campaign," said Brian Docherty, chairman of the SPF.
"As I have previously stated, the referendum debate has been robust but overwhelmingly good-natured.
"Scotland's citizens are overwhelmingly law abiding and tolerant and it is preposterous to imply that by placing a cross in a box, our citizens will suddenly abandon the personal virtues and values held dear to them all."
The latest opinion polls, conducted by ICM, Opinium and Survation, revealed the gap between the number of people intending to vote 'No' and 'Yes' was very close (52% vs 48%).
Almost all (97%) of the adult population in Scotland have registered to vote in the referendum.