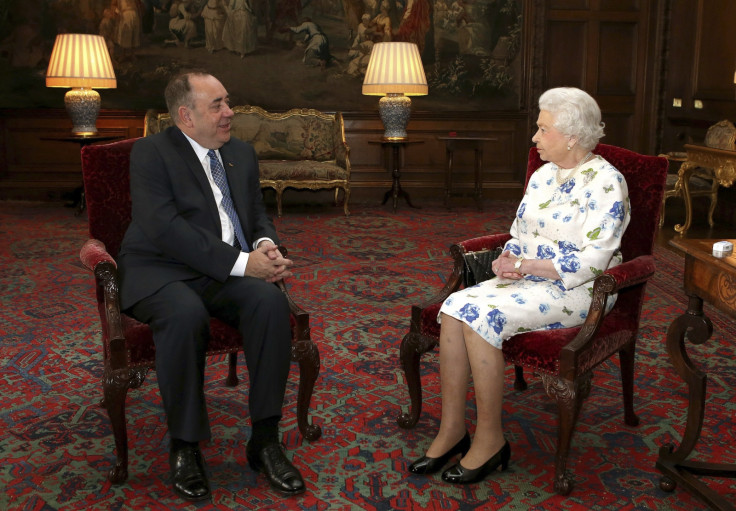 The Queen was asked to intervene in the final days of the Scottish independence referendum campaign as senior figures in Whitehall and Downing Street feared a 'Yes' victory.
Sir Jeremy Heywood, the cabinet secretary, and Sir Christopher Geidt, the Queen's private secretary, asked the monarch to make an appeal to the people of Scotland to "think very carefully" before casting their vote on September 18, the Guardian reported.
The Queen made the comment while speaking to a well-wisher outside of Crathie Kirk, near her Balmoral estate in Aberdeenshire.
The remark followed a shock poll from YouGov on the 6 September, which put those in favour of independence of on 51% versus 49% for those against.
The study pushed the Westminster parties into action, who, until then, had let the Better Together campaign take the lead north of the border.
The Queen has maintained her constitutional impartiality throughout her 62-year reign and is considered above politics.
Geidt and Heywood, with those facts in mind, carefully drafted the language of intervention to remain neutral and provide a reflection on the upcoming event, rather than showing support for one side or another.
A Whitehall source confirmed to the Guardian that the intervention was carefully calibrated and that the monarch "knew exactly what she was doing".
A Cabinet Office spokeswoman told the paper: "We do not comment on discussions between the Queen's private secretary and civil servants."