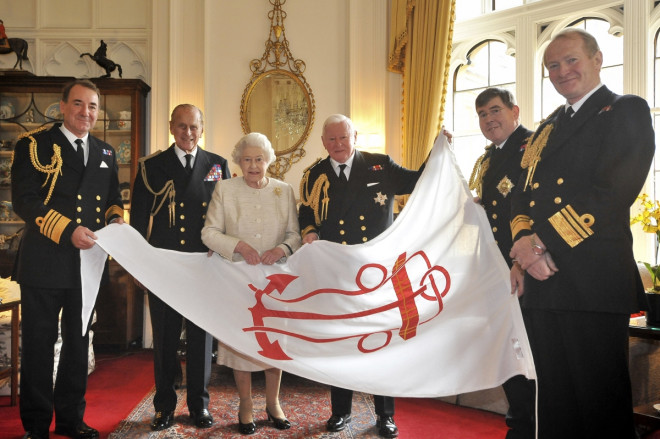 The First Sea Lord has issued a damning indictment of Scotland's potential break from the UK, claiming that independence will weaken the Royal Navy and damage Britain's defence capabilities.
Admiral Sir George Zambellas said Scottish independence would damage "the very heart" of Britain's maritime forces and hurt Scotland even more than the reconstituted UK.
"I believe that independence would fundamentally change maritime security for all of us in the United Kingdom and damage the very heart of the capabilities that are made up of the Royal Navy, the Royal Marines, the Royal Fleet Auxiliary and the Fleet Air Arm," Zambellas wrote in The Telegraph.
"While the continuing United Kingdom would eventually adapt and cope, the deeper impact would be felt in Scotland which would no longer have access of right to the security contribution of one of the finest and most efficient navies in the world."
Scots will vote in an independence referendum on 18 September on the straight "yes/no" question: "Should Scotland be an independent country?"
UK politicians have described Scottish National Party (SNP) leader Alex Salmond's independence claims as "risible" as the SNP's leader has pledged to maintain all military bases in Scotland in the event of the country ending the 307-year union.
Currently, the Royal Navy docks 16 ships and submarines in Scotland and two Royal Marines Commando units are housed in the country.
The Admiral's comments come only one day after Britain's aerospace and defence giants raised "serious concerns" about Scottish independence, claiming it could damage their competitiveness.
Paul Everett, chief executive of the sector's trade body ADS, claimed groups such as Airbus UK, BAE Systems, and Rolls-Royce believe an independent Scotland would present "risk both to companies across the UK and to potential inward investors", due the uncertainty over tax and monetary policy.
"ADS members in the UK aerospace, defence, security and space industries benefit from the stability, strength and scale of the whole of the UK. What we fear is the potential period of uncertainty of an indeterminate length" Everett said.
"Post-September [when Scotland votes on independence] the UK may well not be such a big player."
Both Britain's defence sector, which is currently worth £22bn (€27bn, $37bn), and its aerospace sector, which employs 230,000 people, base a large portion of their key operations in Scotland.