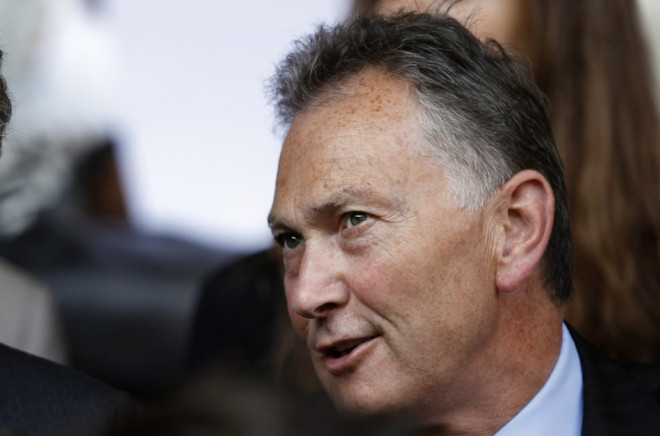 Premier League Chief Executive Richard Scudamore believes that Manchester United's slump in form this season will have a detrimental effect on the viewership.
The Red Devils have been in abysmal form this season under the stewardship of David Moyes, who has taken over from Sir Alex Ferguson after the end of last season.
United are currently lying in seventh spot, 18 points behind league leaders Chelsea and with little hope of finishing in the top four.
Their current form has resulted in many fans deserting the league this season, something which Scudamore is concerned about.
United are the cash cows of England with the Red Devils being the club with the largest fanbase in the world.
However, he insists that the trend will balance itself out with more people rooting for Liverpool who have positioned themselves as title challengers this season.
"It's a double-edged sword. When your most popular club isn't doing as well, that costs you interest and audience in some places," Scudamore said.
"There's lots of fans around the world who wish Manchester United were winning it again, but you have to balance that off against, generally, we're in the business of putting on a competition and competition means people can compete," he added.
Scudamore also talked about introducing technology to certain aspects in order to help the referee, pointing out the case of mistaken identity in Arsenal's 6-0 loss to Chelsea where Kieran Gibbs was sent off in spite of Alex Oxlade Chamberlain being the real culprit for handling the ball.
"I'm not so sure just because of one incident we should be racing to advocate the use of all different forms of technology. I think there is a discussion to be had about where you can use it for purely factual matters. If there are other purely factual situations there might be some room in terms of the use of technology, but you don't really want to change the essence of the game," he explained.
"We might well be behind in our desire to embrace technology in comparison to other sports but football is not behind in terms of its global appeal. We don't yet have an absolute formed view at the Premier League of what is the right and the next application," he concluded.