The US and Ukraine are leading a key multinational maritime exercise involving 31 warships, 29 aircraft and more than 3,000 naval personnel in the Black Sea. Seventeen countries including the UK, France and Canada are also taking part in the exercise, Sea Breeze 2017, which kick-started on Monday (10 July).
The 12-day event is taking place in the north-western part of the Black Sea in close vicinity to the Ukrainian port city of Odessa. While the focus of the exercises will be on anti-submarine and anti-ship warfare, the multinational naval personnel will also practise air defence, mine clearance and rescue operations.
"The exercise is designed to enhance flexibility and interoperability, strengthen combined response capabilities, and demonstrate resolve among allied and partner nation forces to ensure stability in the Black Sea region," the US Navy's Sixth Fleet said in a statement.
On behalf of the US Navy, Ticonderoga-class guided-missile cruiser 'USS Hue City' and the Arleigh Burke-class guided-missile destroyer 'USS Carney' are participating in the drills.
The participating nations are Belgium, Bulgaria, Canada, France, Georgia, Greece, Italy, Lithuania, Moldova, Norway, Poland, Romania, Sweden, Turkey, Ukraine, the United Kingdom, and the United States. The Sea Breeze exercises are usually an annual multinational event, jointly hosted by the US and Ukraine, since 1997.
"Our presence and participation in Sea Breeze bolsters confidence and reassures our allies and regional partners of our commitment to security in the Black Sea," the US Navy's Captain Dan Gillen said.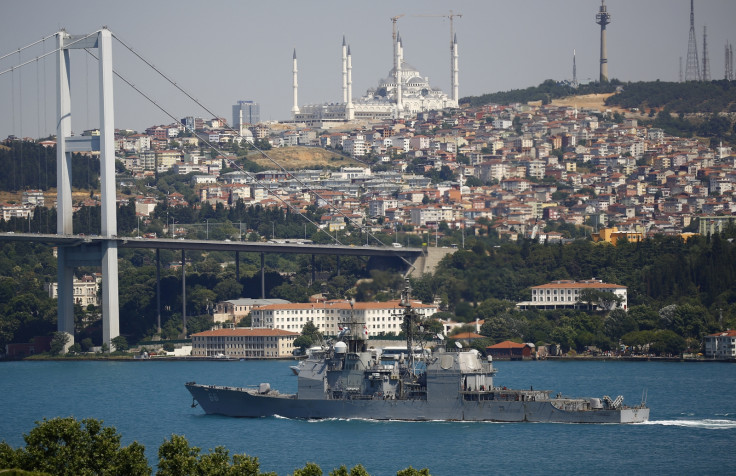 Ukraine's Vice Admiral Ihor Voronchenko, who took part in the inauguration ceremony, said the event underscored the importance of maritime security in the region especially after the territorial tensions stemmed from Russia's annexation of Crimean peninsula.
Moscow's Black Sea fleet will also be closely watching the exercises, a source told the Russia's RIA Novosti news agency. "Today's Black Sea Fleet has a sufficiently wide fleet of naval aviation aircraft to conduct ongoing monitoring and maintenance of air-ships, in turn, will also be held at the desired distance for monitoring the exercise," the source said.