Superbike Fans Shocked as Sean Emmett Arrested over Dubai Death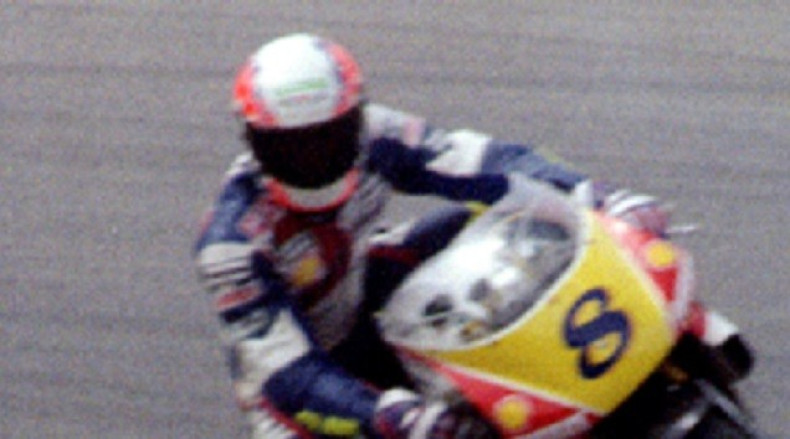 Former superbike racer Sean Emmett has been arrested by police at Heathrow airport as he touched down following months confined in the United Arab Emirates.
Officers held Emmett, 43, over the death of his wife during the couple's honeymoon, earlier this year. Abbie Emmett, 27, fell to her death from a hotel balcony in Dubai.
In the wake of the tragedy, the authorities impounded Emmett's passport meaning he was stranded and unable to leave the Gulf state.
Yesterday, Emmett tweeted a picture of himself as his passport was returned to him, after the authorities declared the case closed.
In another tweet he wrote: "Just getting ready to go to airport. Could this really be the end[?]" Expressing his excitement, he told his Twitter followers: "Thanks to everyone for all your messages, my phone's melting!! Flight booked and I'll be landing in Blighty 7.10 tmrw. #bringonthecold."

But the homecoming joy was short-lived for the father of three, as officers waiting at the gates at Heathrow led him away.
A Surrey police spokesman said: "A 43-year-old man has today been arrested by Surrey Police officers at Heathrow Airport in connection with the death of Surrey resident Abigail Emmett, nee Elson, in Dubai in February 2013.
"The man remains in custody while inquiries continue and it would be inappropriate to comment further at this stage."
News of his arrest saw fans take to Twitter in shock. One wrote: "Just heard the news about Sean Emmett! Unreal, surely he's been through enough."