Dancehall legend Sean Paul has opened up about working with pop superstar Beyonce and the controversy surrounding the nature of their relationship. The Cheap Thrills rapper famously collaborated with the Formation singer on their 2003 track Baby Boy but rumours at the time suggested their connection was more romantic than professional. Reflecting on the false claims, Sean Paul admits it was a "crazy time" in his career.
Baby Boy was an early solo hit for Beyonce, 35, and spent several weeks at number one on the US Billboard Hot 100 chart. Sean Paul, 43, was already a dancefloor favourite in his own right at the time but Baby Boy propelled his profile globally.
Revealing what it was like to work with Beyonce, the Jamaican rapper said during AOL's Build live-stream: "She's amazing, a focused person, very talented. The first time I heard [Baby Boy] I was like: 'Woah, it's pretty dope'. I did my part and she called me to go to Miami to record another part. It was cool to be able to work stuff out with her right there."
However, reports began circulating that Beyonce's then-boyfriend Jay Z was jealous of their close working relationship and allegedly banned Sean Paul from performing with the singer at the 2003 MTV VMAs.
Referring to the scandal, Sean Paul added: "The song became number one for nine odd weeks or something like that and the controversy – it was a crazy time in my career. So up to now, I still [perform] the song, it's a huge song for me and her and I just thank her for having me."
Still, it has not deterred Sean Paul from working with queen Bey again, as he said of a possible future collaboration: "I would love to [work with her again]. I haven't seen her in a minute. I'll try [and contact her via direct message]."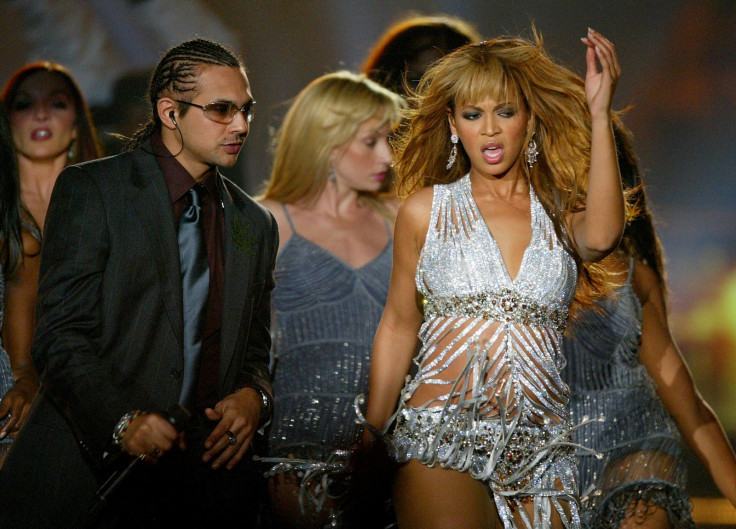 Sean Paul has enjoyed a tremendous 2016 so far with hit singles including Cheap Thrills with Sia, Hair featuring Little Mix and Rockabye with Clean Bandit, which topped the charts earlier in November. Sean Paul and the electronic pop collective performed the single on The X Factor on 27 November but the rapper says he has no interest in joining the panel.
The Gimmie The Light hitmaker explained: "I don't like [judging]. It's hard as an artist to be in front of everybody and [have] everybody else critique your work. I like to be in the studio and be like 'Well no, I think that's crappy'. I [prefer] face-to-face than in front of everybody."
He also joked: "Not to sing to Simon [Cowell]. Nicole [Scherzinger] is easier to look at and sing to, for me. I don't want to sing 'shake that thing...' to Simon."
Watch Beyonce and Sean Paul's Baby Boy music video: