Leaked Game of Thrones season 7 clip teases Stark reunion, Dothraki and Lannister showdown
The HBO fantasy series will return in summer of 2017.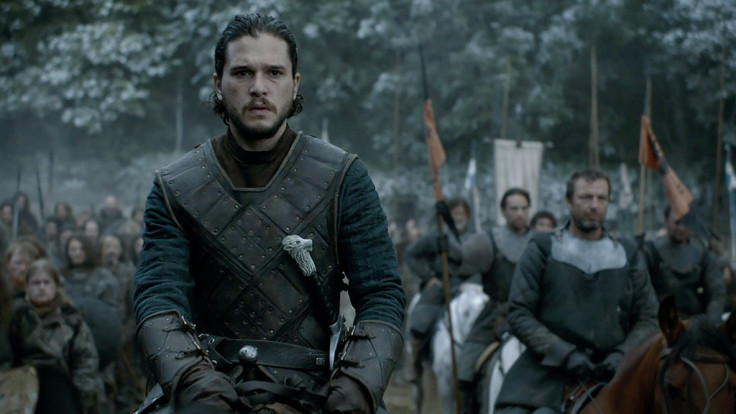 A short teaser from Game of Thrones season 7 has surfaced on the internet revealing a major Stark family reunion ahead of the show's summer premiere. The short clip, which is rumoured to have appeared in the middle of the telecast of Westworld under HBO's 'Coming in 2017' segment, offered the first glimpse into the show's three important characters.
Jon Snow, Sansa and Arya Stark were spotted in the 4-second clip and the costume worn by Maisie Williams' character teases her arrival in Winterfell. She was separated from her family in season one. It looks like after struggling for five seasons, she might finally reunite with her beloved half brother, the King of The North and sister Sansa.
The threat of the White Walkers is looming large with the arrival of winter in the realm. Bran Stark, the only person who has a close encounter with the Night's King is still on his way to meet Jon Snow and narrate the real danger that may ruin the kingdom.
While the North is preparing for a war against the White Walkers, the political turmoil in the South seems to be heating on. As another set of on-set pictures leaked by Twitter users reveal a huge showdown between Jaime Lannister and the Dothrakis.
Posted on the fan website Watchers On The Wall, the series of images hints at a major war in the Westeros. The images show hundreds of extras in Tarly soldiers' costume marching in line with the Lannister army.
Also seen in the images are Queen Daenerys Targaryen's Dothraki soldiers. The fan website speculates that the pictures tease a major ambush scene where the Dothrakis attack the Lannister army led by Jaime.
The sixth season of Game of Thrones ended on a high note with the Mother of the Dragons sailing towards Westeros with her fleet of Dothrakis in order to reclaim the Iron Throne. Jon Snow was declared the King of North. With the leaked images, it appears Dany has reached the shores with her army and is ready to fight Queen Cersei. Game of Thrones season 7 is scheduled to premiere in summer 2017.
© Copyright IBTimes 2023. All rights reserved.