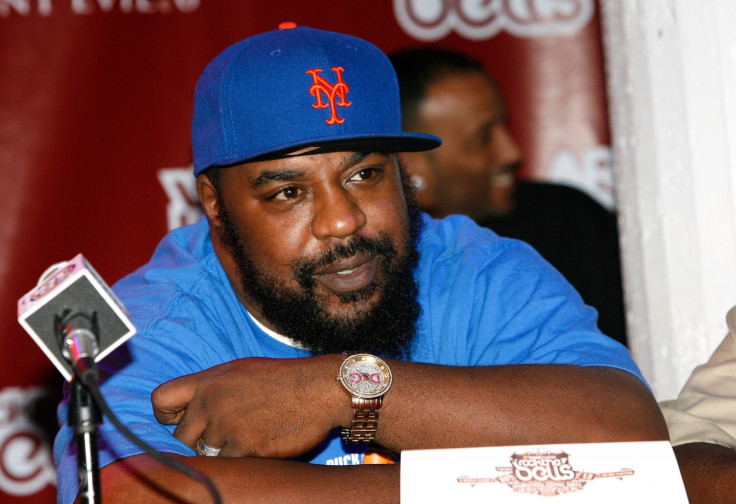 Tributes are pouring in from the world of hip hop after Brooklyn rapper Sean Price passed away. The Boot Camp Clik member died in his sleep on 8 August, according to a statement from his spokesperson to Billboard. He was 43.
"It is with beyond a heavy heart that Duck Down Music is sadly confirming that Sean Price passed away early this morning in his Brooklyn apartment," the representative the magazine. "The cause of death is currently unknown, but it was reported that he died in his sleep.
"Sean's family and friends are asking for time to grieve and process the news. Further details will be issued when more information is available."
Price, also known his stage name Ruckus, rose to fame as half of the duo Heltah Skeltah. He released his debut album Nocturnal with partner Rock on Duck Down Records in 1996.
He rebranded himself as Sean Price when he launched his solo career, going on to release three albums: Monkey Barz, Jesus Price Supastar and Mic Tyson. Price also hooked up with Guilty Simpson and producer Black Milk to form the hip-hop supergroup Random Axe, who dropped a critically acclaimed self-titled LP in 2011.
In a 2014 interview with Vice, Price said that he hoped he would be remembered as an incredible lyricist. "I think people will go 'Yo! That nigga can rhyme!' And I'm cool with that. It's the rap game, man. I wish that they would go 'he's dope and had eight platinum records' but I don't and that's cool." he said. "For those that don't know. Sean P? That motherfucker can rhyme. I'm cool with that because motherfucker, I can rhyme!"
Stars including DJ Premier, Killer Mike and 9th Wonder have taken to social media to offer their condolences.
"R.I.P. Ruck....Love and Respect to The Duck Down Family!!!" DJ Premier posted on Instagram.
"RIP Sean Price. Mic God, lyrical Warrior and supreme Emcee," Killer Mike tweeted.
"My heart hurts. Sean Price is gone. Rest in Paradise legend," 9th Wonder said on Twitter.