It is safe to say 343 Industries' tenure with the Halo series has been a bit rocky so far. In 2012, Halo 4 proved to be a perfectly fine but underwhelming continuation of the main series, while 2014's Master Chief Collection was nothing short of a disaster at launch – taking months to reach a working, playable state.
The team is yet to really make the series its own but from what we have seen so far of 2015's Halo 5: Guardians, it appears to be growing more at ease and more confident with the licence bestowed on it by Microsoft after Bungie hightailed it to go and make Destiny with Activision.
A lot has been seen of the new game over the past few months, including a lengthy single player demo at E3 in June, so at Gamescom 2015, 343 decided to focus on multiplayer. During Microsoft's press conference a new trailer was shown off, which you can watch below...
Astutely, 343 has decided to offer its post-launch maps for free to ensure there is no split created in matchmaking between those do and do not own paid-for maps. It also helps keep its player base interested by offering reasons to head back online. Fifteen maps will be made available between the game's launch and June 2016.
This is in addition to 20 multiplayer maps included in the full game at launch, the most ever for a Halo title. The team at 343 was keen to talk up its "biggest ever investment" in Halo multiplayer, focusing specifically on two new game modes. The first of these is Arena, a 4-on-4 mode created with professional gaming in mind, which will be the mode of choice during 2015's inaugural Halo World Championships.
Then there is Warzone, the ambitious and huge new mode that could bring Halo multiplayer to its zenith. In Warzone, two teams of 12 compete on huge maps, which we were told are up to four times larger than any previous multiplayer map in the Halo series.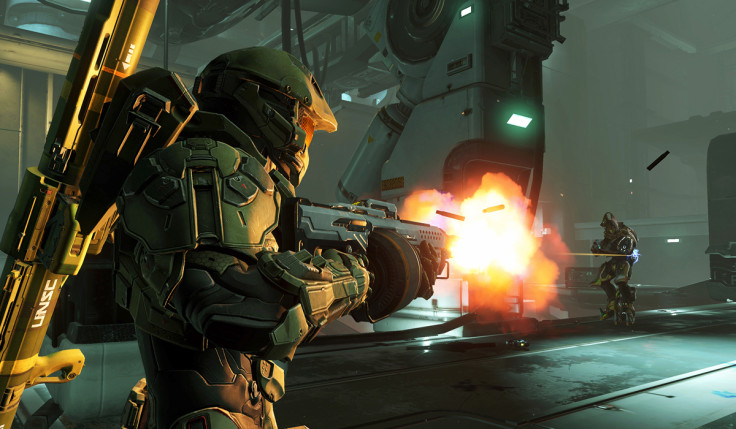 It will not simply be a case of killing opposing players; each team must capture three enemy points, can win by destroying the opposing teams core and in one version of the mode there will also be AI-controlled foes adding an element of PvE (player vs everything) to the standard PvP. There are also AI teammates to escalate the sense of scale.
And 343's offering with multiplayer is matched by its intent with the campaign. Guardians' story will be twice the length of Halo 4's according to 343 and – for the first time since Halo 2 – the action will be split between Master Chief and another protagonist, that of Spartan Locke. Each lead will have a team, Chief's in pursuit of something yet to be determined and Locke's in pursuit of Chief's rogue Blue Team.
Designed with seamless, four-player co-op in mind, levels are noticeably larger than they were in the previous game. This could bode well if 343 can can fill the space with meaning and ways to vary how the game is played, or alternatively it could mean an awful lot of empty hangers.
If nothing else, Halo 5 will be the biggest Halo ever, which is by no means a sure sign of quality but there 343 have still given fans enough reason to get excited. We will find out if this is 343's first great Halo game when it is released on 27 October.
For all the latest video game news follow us on Twitter @IBTGamesUK.