Costa Concordia Sister Ship Adrift and on Fire off the Seychelles
Reports are flooding in of a second Costa Crociera cruise ship in trouble - this one adrift and in flames off the Seychelles.
Coastguards said the fire broke out in the engine room of the Costa Allegra and all power was lost.
No passengers have been reported injured and the fire is said to be under control. The coastguard said the crew aboard the Costa Allegra were "in good health and were informed promptly of the situation".
"The Costa Allegra's engines are out but its communications are working," he continued.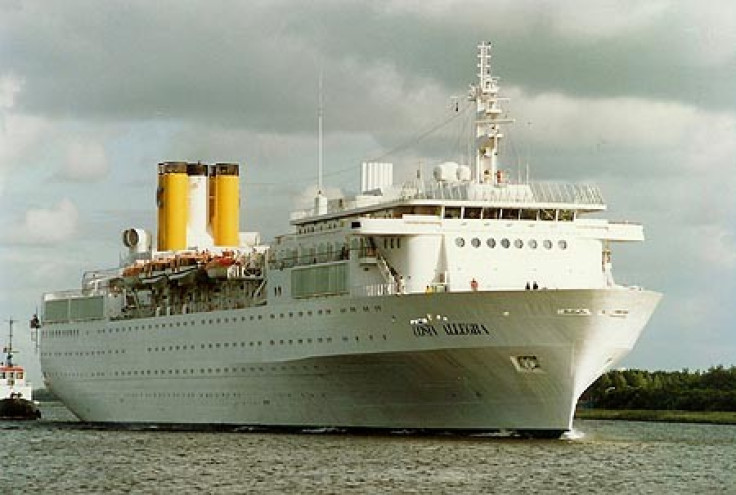 Sky News footage has shown much of the vessel ablaze.
Early reports have suggested there are 1,000 passengers and crew aboard. The ship is said to be 200 miles off the Seychelles coast.
The company said the fire was dealt with quickly.
"The shipboard fire-extinguishing system and procedures were promptly activated and the special firefighting squads intervened to extinguish fire," it said.
"As a precaution, the general emergency alarm was given and all passengers and crew members not engaged in the management of the emergency reached the muster stations with the relevant safety equipment.
"Inspections on the state of the engine room are ongoing, in order to restart the necessary equipment to reactivate the functionality of the ship."
It is the second Costa Crociera ship damaged during a voyage after the Costa Concordia ran aground on rocks off the coast of Italy with the loss of 25 lives in January.
Dramatic Footage Shows Interior of Shipwrecked Costa Concordia [VIDEO]
© Copyright IBTimes 2023. All rights reserved.