An apparent secret recording of a conversation between two senior bankers at Barclays during the height of the 2008 financial crisis has raised fresh questions over the role the Bank of England played in the Libor scandal.
The tape, unearthed by BBC Panorama, catches Mark Dearlove, a senior Barclays manager, telling Libor submitter Peter Johnson to lower his Libor rates, citing "very serious pressure" from the Bank of England and the UK government.
The London inter-bank offered rate is a global benchmark interest rate set by a group of leading banks. It is the rate at which they borrow money from each other for the short-term.
Some banks were accused of "lowballing" their Libor bids during the financial crisis to benefit their trading positions and also paint a positive picture of their financial health.
"The bottom line is you're going to absolutely hate this... but we've had some very serious pressure from the UK government and the Bank of England about pushing our Libors lower," Dearlove reportedly told Johnson in the recording.
"So I'll push them below a realistic level of where I think I can get money?" Johnson responded.
Dearlove then said: "The fact of the matter is we've got the Bank of England, all sorts of people involved in the whole thing... I am as reluctant as you are... these guys have just turned around and said just do it."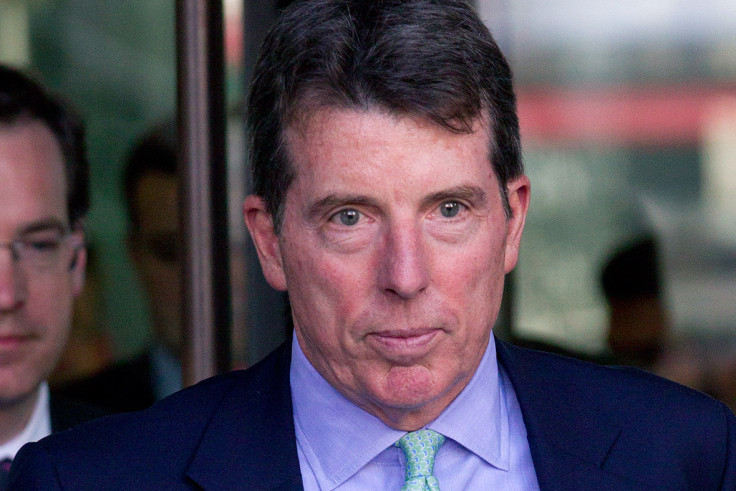 The recording contradicts testimony given by former Bank of England deputy governor Paul Tucker to the Treasury Select Committee in 2012, where he denied that the government had asked him to "lean on" Barclays over its Libor setting.
Then-Barclays chief executive Bob Diamond had also denied knowledge of lowballing at his bank in his own testimony to parliament.
Chris Philp, MP for Croydon South and a member of the Treasury committee, told the BBC: "It sounds to me like those people giving evidence, particularly Bob Diamond and Paul Tucker were misleading parliament, that is a contempt of parliament, it's a very serious matter and I think we need to urgently summon those individuals back before parliament to explain why it is they appear to have misled MPs. It's extremely serious."
Barclays agreed to pay a £290m ($359m) fine in 2012 for manipulating the Libor rate. It reached an additional £81m settlement with more than 40 US states over its role in the scandal in August last year.