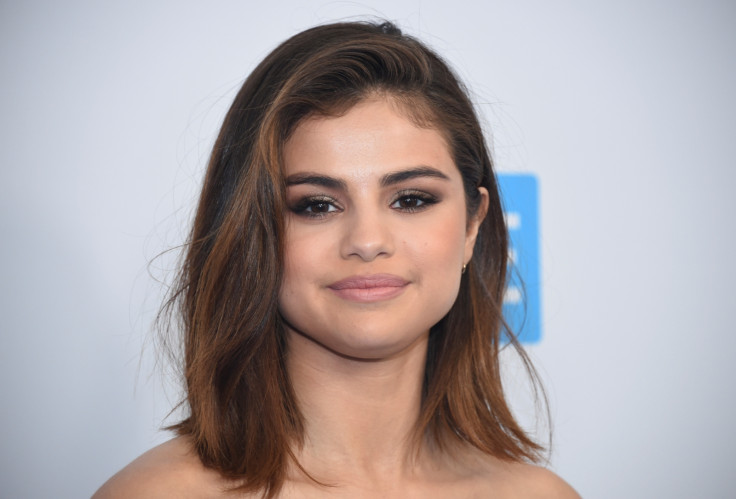 Selena Gomez has debuted her brand new single Bad Liar and it may sound a little familiar to music experts. Distancing herself from r'n'b, the pop star has drawn inspiration from Talking Heads' 1977 single Psycho Killer opting for more of a new wave feel.
Bad Liar is a heartbreak number with Gomez, 24, trying to recover from a failed relationship and putting on a brave face publicly suffering behind closed doors.
Over a funk-style groove and bopping bassline sampled from Talking Heads' Tina Weymouth, Gomez sings: "I was walking down the street the other day, trying to distract myself/ Then I see your face, you got someone else."
In an accompanying music video, exclusive to Spotify, Gomez is seen writhing around on a bed with her hands tied together with white ribbon while another clip shows the singer through an old style TV screen.
Complimenting Gomez's new direction, one fan tweeted: "Honestly, #BadLiar sounds so damn good and them vocals tho... I'm still alive but definitely hyperventilating."
Fortunately for Gomez, Talking Heads frontman David Byrne has given Bad Liars a thumbs up and "approved" the sample.
Divulging how the choice of inspiration came to be, Justin Tranter, who co-wrote Bad Liars alongside Julia Michaels, told Variety: "Selena and Julia are Talking Heads-obsessed.
Listen to Selena Gomez's new single Bad Liar:
"So when we all got together in one room, Julia suggested, 'Why don't we just write over the bassline from 'Psycho Killer?' and we were all going, 'That sounds great'. [It was] one of those magical moments where the song just comes together very quickly and felt so good. The lyrics are really cool and descriptive about when you first start having feelings for someone, but don't want to admit it, which turns you into a Bad Liar."
Bad Liar suggests Gomez has not been influenced by the sound of her r'n'b singer boyfriend The Weeknd. Gomez, an executive-producer on Netflix series 13 Reasons Why, released her second album, Revival in 2015 featuring the hit singles Good For You, Hands To Myself and Same Old Love.