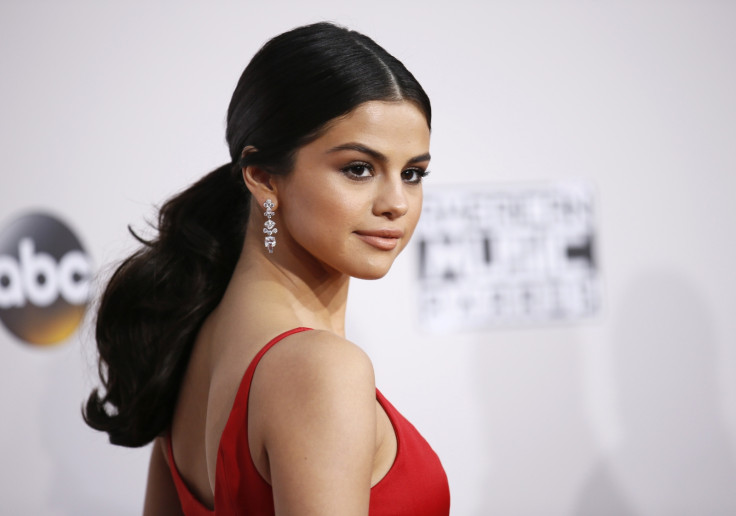 Over the past week, pop princess Selena Gomez has been leaving clues of what appears to be her much-anticipated song, Bad Liar, on her Instagram page.
From cryptic scribbling on the mirror to sections of song lyrics, the singer has been teasing the new track with posts on the social media site.
However, it is Gomez's most recent sneak peek from the song that had fans expressing concern for the 24-year-old. In a snap shot, captioned '#BadLiar 5.18, the It Ain't Me hitmaker appears lying in bed with a bandage on one of her wrists and a yellow hospital bracelet reading "risk".
Considering the subject of her recent Netflix drama, 13 Reasons Why – which deals with isuicide and bullying among teenagers – the snippet is in keeping with the theme of current projects. Yet, the mournful look on Gomez's face was enough to send fans flocking with questions about her personal well-being.
An Instagram user said, " you look so in pain,idk but this pic is so heartbreaking to me I love it...but at the same time it kinda make me sad and scared...idk," while another asked "why sad and scared !?"
The pop star's loyalists soon bombarded the comments section with concerned questions. "She doesnt look ok boo. And if she isnt ok, IM not ok (sic)," a fan shared.
"You look so in pain, idk but this pic is so heartbreaking to me," added another.
While Gomez herself hasn't lifted the lid on her cryptic Instagram posts or the highly anticipated song, she has been sharing snippets of the track with scenes of an old VHS player. If anything, the musical sneak peek hints at an upbeat track to these ears.
Check out the clips shared by Gomez below:
---
The Samaritans provides a free support service for those who need to talk to someone in the UK and Republic of Ireland. Visit Samaritans.org or call 116 123 (UK) or 116 123 (ROI), 24 hours a day, 365 days a year. Visit this website to find a support phone number in your country.
If you or someone you know is suffering from depression, please contact a free support service at Mind.org.uk or call 0300 123 3393. Call charges apply.