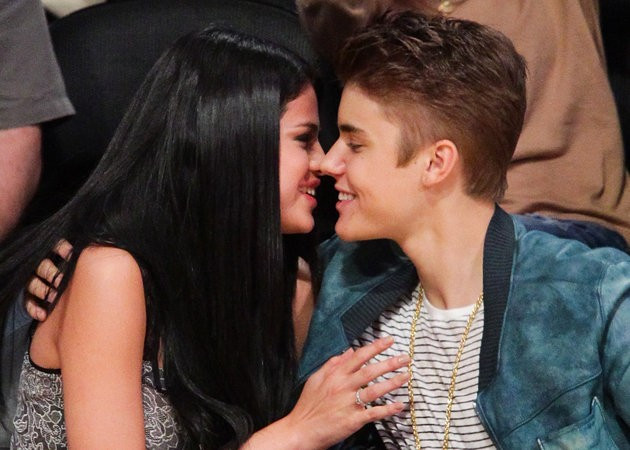 It looks like Selena Gomez is fraternising with the enemy. When The 'Come & Get It' singer attended We Day California on 26 March, she posed for a backstage photo with fellow guest speaker Seth Rogen who happens to be one of Justin Bieber's biggest haters.
"Selena Gomez is as loyal as they come, so we were pretty surprised to see her hanging out with Seth Rogen after the This is the End star openly dissed her boyfriend Justin Bieber on Twitter," states a Hollywood Life report.
Reportedly, Bieber's string of run-ins with the law earlier this year, including his arrest for DUI on 23 January, really angered Rogen, who took to Twitter and expressed his feelings towards the 'Baby' singer:
All jokes aside, Justin Bieber is a piece of sh*t.

— Seth Rogen (@Sethrogen) January 23, 2014
Seth even elaborated on his tweet during an appearance on Watch What Happens Live in March, saying, "He seems like he's obnoxious and ungrateful and insincere and he puts people's lives in danger with his horrible, horrible behavior. Overall he acts like a piece of sh*t."
Gomez gave a moving speech at the inspirational event, We Day California. However, the picture she took with Rogen and later posted to her Instagram account, generated a lot of interest.
She captioned the picture: "#Weday -unbelievable time. So inspired and hopefully encouraged many!!"