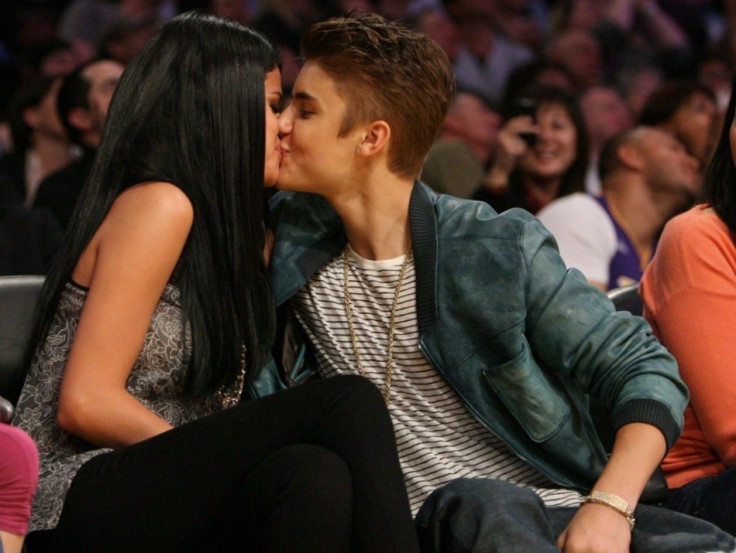 Selena Gomez says her kissing scene with boyfriend Justin Bieber caught on camera was the most humiliating thing that has ever happened to her.
"They were showing these little elderly couples, and it was so cute. Then all of a sudden we're both looking up and we come on [the screen] and it's like...it was so awkward. It was so weird. I mean you have to kiss, right?" Selena told the On Air with Ryan Seacrest show on the KIIS FM Radio interview.
The 19-year-old actor was caught on camera in a smooching session with her boyfriend Justin Bieber on 17 April while watching the Los Angeles Lakers play basketball. They were caught on the court's Kiss Cam, a camera agency, which focuses its zoom cameras on celebrity couples making lip-locks.
Selena who is named as the ambassador to the Ryan Seacrest Foundation said James Franco of the film Spring Breakers liked her character.
According to her, Franco has that charismatic thing about him which makes all characters kind of drawn to him except hers the one that is less attracted to him.
"He kind of likes that," Selena added.
On her role in the upcoming film Spring Breakers, she said originally nobody was supposed to know about Spring Breakers.
"It's an independent movie, and we all went down to Florida. We we're supposed to keep it a closed set, but it just got kind of out of hand with everything. It's a different kind of movie," she said.
On Justin's "Boyfriend" she said it was so addictive.
"I heard that one a long time ago, and I wanted it so bad because it's so addicting. I would sing it all the time and butcher it for everybody who hadn't heard it before, but it's a great song!"