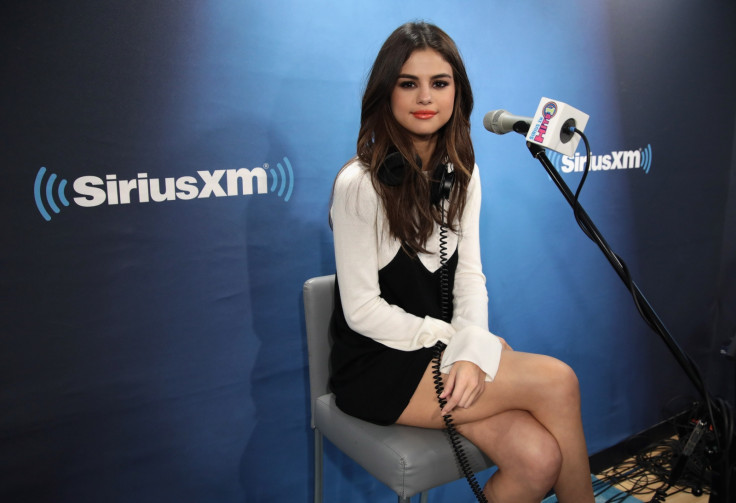 Netflix's teen drama 13 Reasons Why was mired in controversy soon after its premiere as the series deals with the dark side of the lives of young boys and girls and addresses sensitive issues such as suicide, drug and sexual abuse, teen pregnancy and rape. It was severely criticised for glamorising suicide.
After one season, the series managed to get a massive fan following prompting the streaming service to renew it for season 2. But before the second season, Selena Gomez, who is a co-producer of the series, has come out in defence of the teen drama saying it addresses real issues that are "hard to swallow".
"This is happening every day. Whether or not you wanted to see it, that's what's happening ... The content is complicated," she said during the Elvis Duran And The Morning Show on Monday, 6 June. "It's dark and it has moments that are honestly very hard to swallow, and I understood that we were doing something that is difficult. But these kids today are so exposed to things that I would never even comprehend when I was 8. My cousin teaches third grade and they're doing things and saying things that I couldn't even fathom," the 24-year-old insists.
Based on Jay Asher's bestselling 2007 novel, 13 Reasons Why narrates the story of a high school junior student Hannah Baker (played by Katherine Langford) who took her own life after being bullied in school. Days after her death, her best friend Cley Jensen receives a box full of audio cassettes recorded by Hanna where she reveals the reasons she decided to die.
Gomez believes the purpose of the series was to stir conversations and let people talk about issues openly. The songstress claims that her show has "opened doors" for people to accept what is happening. "I feel like if this is what we're going to talk about, we might as well as do it in a way that's honest, is real, and stays true to the book. So all the questions that came up, and all the talk about it is valid and I understand it. That stuff is uncomfortable for people to talk about, but it is happening and hopefully, it opened the door for people to actually accept what's happening and actually go and change it, talk about it," she said.
Netflix, meanwhile, has renewed the controversial series for season 2 and it is assumed that Hannah's story will continue from tape no 8 from her emotional audio diary narrating the rest of the reasons she was forced to choose death. After receiving sharp criticism for the first season, Netflix added a graphic content warning.
The Samaritans provides a free support service for those who need to talk to someone in the UK and Republic of Ireland. Visit Samaritans.org or call 116 123 (UK) or 116 123 (ROI), 24 hours a day, 365 days a year. Visit this website to find a support phone number in your country.
If you or someone you know is suffering from depression, please contact a free support service at Mind.org.uk or call 0300 123 3393. Call charges apply.