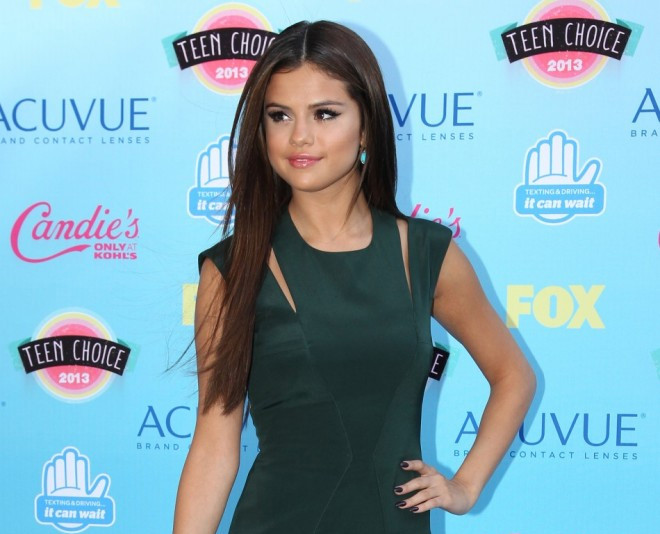 Selena Gomez's family reportedly want the singer to get into a rehabilitation centre to treat her "depression and anxiety", which would also help her to stay away from ex-boyfriend Canadian pop star Justin Bieber.
In December 2013, Gomez had cancelled her tour of Asia and Australia to promote her recent album Stars Dance, stating personal reasons, and on 5 January it was reported that the 21-year-old Come and Get It singer was admitted at The Meadows treatment centre in Wickenburg, Arizona.
Gomez's mother Mandy and stepfather Brian Teefey are deeply worried about the 21-year-old star.
"They have always wanted her to take rehab seriously because she never has, and that would be the best thing for her. Her parents have been weak trying to make it happen, but are now trying to buckle down on it, even using her little sister to motivate her," an unnamed source told Hollywood Life.
"Her parents have begun using the fact that Selena will not be able to see her sister until she gets help and that seems to be working."
Bieber and Gomez began dating in 2010 and have been on-again, off-again since May 2012.
"Selena's main issues are depression and anxiety and obviously when she drinks alcohol, it only amplifies the problem. She also has trouble sleeping, which makes everything worse. Her family, especially her mom, attributes many of her troubles to hanging out with the 'wrong crowd', Justin included," said the source.
"Selena really wants to get better but isn't sure what to do. Rehab is not something she thinks she needs. She thinks if she can just focus on her career and stay away from certain people, things will get better."
However, Gomez is not ready to part ways with the Baby hitmaker.
"She is not ready to let go of Justin though and he's a main culprit in this whole mess. Her mom thinks rehab is the ticket because it will force her to stay away from Justin and get some much-needed rest and clarity," the source explained.
"This is a very serious situation because all the stress has an impact on Selena's health and aggravates the lupus and causes flare-ups. It's no joke."