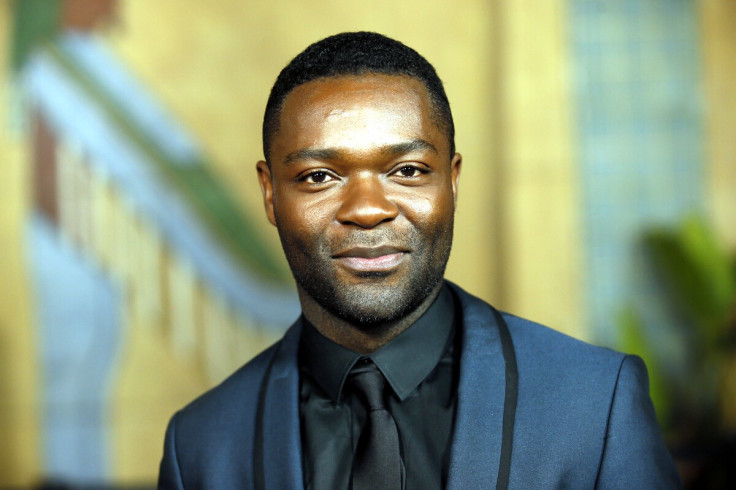 Selma star David Oyelowo has dismissed the furore behind Benedict Cumberbatch's "coloured" comment as "ridiculous".
"When you look at what he was actually saying it's clear that he's a huge supporter of black performers," he told the BBC.
The Sherlock Holmes star has since issued an apology and said he was "devastated to have caused offence" after saying on a US talk show that "coloured actors" in the UK had a harder struggle in obtaining roles in the industry than his friends in the US.
He added: "I reached out to him in support and said I think it's ridiculous."
But Oyelowo conceded the industry had to deal with the issue of diversity "because there isn't enough of it".
He said: "Excellence is the best weapon against prejudice. I intend to be part of the solution and not the problem.
"You've just got to keep on banging out good performances."
Cumberbatch's apology earlier this week

"Im devastated to have caused offence by using this outmoded terminology. I offer my sincere apologies. I make no excuse for my being an idiot and know the damage is done.

"I can only hope this incident will highlight the need for correct usage of terminology that is accurate and inoffensive. The most shaming aspect of this for me is that I was talking about racial inequality in the performing arts in the UK and the need for rapid improvements in our industry when I used the term.

"I feel the complete fool I am and while I am sorry to have offended people and to learn from my mistakes in such a public manner please be assured I have. I apologise again to anyone who I offended for this thoughtless use of inappropriate language about an issue which affects friends of mine and which I care about deeply."