Senate Democrats have elected their new leadership, including a position for Vermont Independent Bernie Sanders. New York Senator Chuck Schumer was elected to serve as the new minority leader, while Sanders was chosen as the chair of "outreach".
Schumer said he was "humbled and honoured" by the position and noted that Democrats are prepared to work with President-elect Donald Trump. However, he noted that the party is ready to "go toe-to-toe against the president-elect whenever our values or the progress we've made is under assault".
The New York senator will be joined by Senator Dick Durbin of Illinois, who was re-elected as the minority whip, the party's number two position in the Senate, ABC News reported. Washington Senator Patty Murray will take over Schumer's empty spot as assistant Democratic leader.
Meanwhile, Sanders will be the first independent to hold a party leadership position since the modern leadership structure was put in place in the early 20th century, according to the Senate Historical Office. Sanders caucuses with Democrats but has said that he will continue to serve Vermont as an independent because he was elected with that affiliation, USA Today reports.
The outreach position is a new post. It was part of the steering and outreach committee led by Senator Amy Klobuchar, from Minnesota. She will continue to chair the steering committee in the next Congress.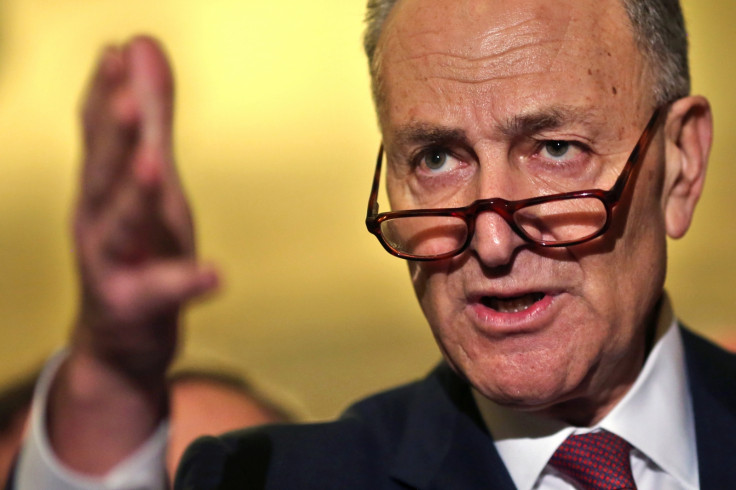 Fellow progressive leader Senator Elizabeth Warren of Massachusetts was also given a position within the Democratic leadership as vice chair of the conference.
"Real change doesn't take place on Capitol Hill," Sanders said in a statement. "It takes place in grassroots America. It takes place when millions of working people, young people and senior citizens come together to demand that our government works for all of us and not just the 1%. When the people lead, the leaders follow."
According to USA Today, Sanders will also work as the top-ranking minority member of the Senate budget committee. The former presidential candidate said he will work to make sure the budget "represents the needs of working families and a shrinking middle class, not billionaires."
The next chair of the Democratic senatorial campaign committee remained open on Wednesday (16 November). TIME reported that many in the party have also endorsed Representative Keith Ellison, the first Muslim member of Congress, for Democratic national committee chairman.
Over in the House of Representatives, Democrats chose to postpone leadership elections from Thursday (17 November) until 30 November, The Washington Post reported. House Democrats called for more time to asses what happened during the 8 November elections and what it will mean for the party. Some Democrats may be considering replacing Minority Leader Nancy Pelosi, who has held the position for 14 years.