North Carolina's Senator Richard Burr may have not realised he was being recorded when he made comments about Hillary Clinton during a private event for Republicans in Mooresville, joking about gun owners shooting her.
Speaking to an audience of party volunteers on 29 October, the senator, who is competing for re-election this year said that "nothing made me feel better" than seeing a magazine about rifles "with a picture of Hillary Clinton on the front of it."
"I was a little bit shocked at that — it didn't have a bull's-eye on it," he added, according to audio obtained by CNN. "But on the bottom right (of the magazine), it had everybody for federal office in this particular state that they should vote for. So let me assure you, there's an army of support out there right now for our candidates."
Soon after his statements went public, the senator issued a public apology in which he said, "The comment I made was inappropriate, and I apologise for it."
While Clinton's campaign did not respond to the jibe, other Democrats quickly reacted. "Burr's comments about gun owners shooting Hillary Clinton are dangerous and disgusting," the Democratic Senatorial Campaign Committee said in a news release.
Burr's comment was very similar to that made by Donald Trump a few months ago when he hinted that "Second Amendment people" should take matters into their own hands if Clinton were to win the election.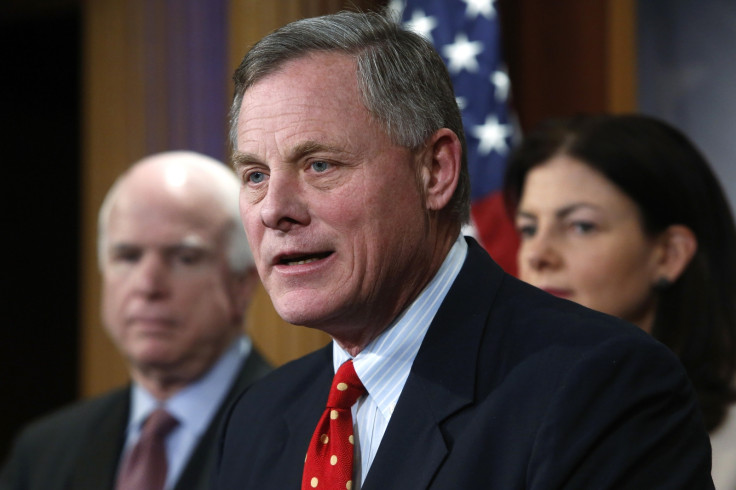 "Hillary wants to abolish, essentially abolish the Second Amendment," the Republican candidate said in August. "By the way, and if she gets to pick — if she gets to pick her judges, nothing you can do, folks. Although the Second Amendment people, maybe there is, I don't know."
Aside from his gun owner joke, Burr also proposed keeping the 9th seat on the Supreme Court vacant if Clinton becomes president. In an attempt to fire up his supporters, he even boasted about being responsible in initiating the Clinton email investigation.