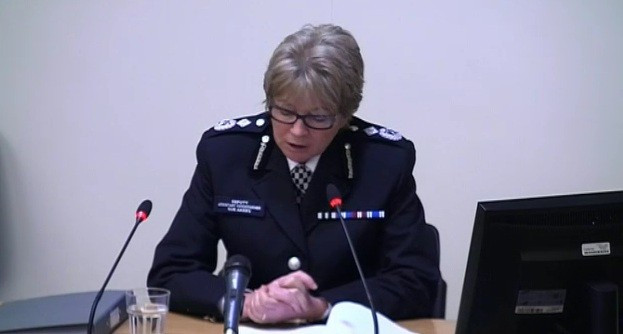 A high-ranking Metropolitan Police officer has told the Leveson Inquiry into media ethics that there was a "corrupt network" of widespread illegal payments from the Sun to the force.
Deputy assistant commissioner Sue Akers told the inquiry that emails seized from the Sun showed journalists making regular payments for information.
Akers confirmed that the Metropolitan Police Service would be investigating the claims and looking into cash sums as opposed to general hospitality, such as food and drinks.
One public servant was said to be paid more than £80,000 by the Sun, mostly for gossip, she added.
Another journalist drew more than £150,000 over a number of years to pay his sources for information.
"The cases we are investigating are not ones involving the odd drink, or meal, to police officers or other public officials," said Akers.
"Instead, these are cases in which arrests have been made involving the delivery of regular, frequent and sometimes significant sums of money to small numbers of public officials by journalists."
"A network of corrupted officials" was providing the Sun with stories that were mostly "salacious gossip", she said.
"There appears to have been a culture at the Sun of illegal payments, and systems have been created to facilitate such payments whilst hiding the identity of the officials receiving the money."
Akers confirmed that Operation Elveden, the investigation into bribery, was still at an early stage, saying that the bribes were commonly spoken about in the Sun's offices.
"The emails indicate that payments to 'sources' were openly referred to within the Sun. There is a recognition by the journalists that this behaviour is illegal, reference being made to staff risking losing their pension or job, to the need for care and to the need for cash payments.
"There is also an indication of 'tradecraft', ie, hiding cash payments to sources by making them to a friend or relative of the source."
She also added the emails suggested that senior members of staff at the Sun were aware of the payments being made.