Rafa Benítez's imminent sacking by Real Madrid has dominated the headlines here in Spain over the last two weeks. Despite the club's astonishing 10-2 triumph over Rayo Vallecano in their last La Liga outing, the former Liverpool and Chelsea manager is on the ropes and there are only two questions in the air. Will Zinedine Zidane or José Mourinho replace him and when will the change take place? The first of those was answered this past weekend by Diario Marca.
According to the newspaper, Zidane will be the next manager when Benítez's reign come to a premature end. Sequels are never any good at the Santiago Bernabéu and, after conducting a survey among season ticket holders, Real Madrid president Florentino Pérez has ruled out the Portuguese option. Over the past week, fans have been called up and asked to pick their favourite manager from a list that includes Pep Guardiola, Víctor Fernández, Zidane and the former Chelsea manager. The results were favourable to Zidane and he is considered by the board of directors as the clear and obvious choice.
The Spanish newspaper also believed that Rafa Benítez remained at the club only because Madrid's president had several doubts about his successor. Those suggestions however have since been fully dispelled with Marca now claiming: "Zidane is more than just one of Florentino's henchmen, he has the dressing room's blessing and knows the players inside out, having worked with them in two previous stints under Carlo Ancelotti and his alleged rival to be next manager, José Mourinho".
Real's key players over the last five years, such as Xabi Alonso – now at Bayern Munich – have even praised the World Cup winner in recent months on social media. "Isn't it nice to be visited at Munich by one of your idols? Legend Zinedine Zidane," tweeted the Basque.
Is Zidane the right manager? Time will tell, but it could be a less risky option than hiring Mourinho given his current situation. Whereas part of Santiago Bernabéu adores The Special One, he would inevitably have to deal with the poor relationship that still exists between him and some of Los Blancos' key players, a contingent that includes Pepe, Sergio Ramos and Cristiano Ronaldo. Both Ramos and Ronaldo fell out with Mourinho during his final year at the club and we all know where the road leads when the dressing room is against the boss.
It is true that Mourinho has more experience than Zidane - at least when it comes to a managerial career – but Zizou's' CV in professional football is simply brilliant. Real Madrid's situation that sees them lagging behind Barcelona in the league and thrown out of the Copa del Rey calls for calm and fans are more likely to give Zidane time and patience to guide Los Blancos back among the European elite again. Mourinho's controversial style and his poor relationship with Madrid's dressing room would not help at all. And according to La Vanguardia: "Real Madrid´s captain approves of Zidane arrival."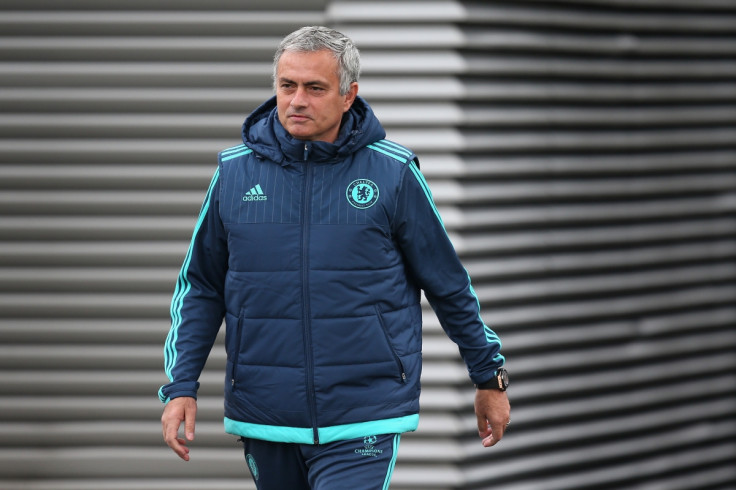 Besides that, Florentino Pérez needs to make some important decisions in the coming months, the most significant being whether to sell Cristiano Ronaldo or not. The 30-year-old forward is far from the level he has operated on for Real Madrid in recent seasons and the subject of his future seems destined to be next summer's biggest soap opera here in Spain. But there is more than that. Karim Benzema has been charged for his role in the alleged sex tape blackmail plot against his France national team Mathieu Valbuena and will be sacked immediately if he is found guilty, according to Diario AS. There is more than one fire to be put out at the Santiago Bernabéu and Florentino Pérez needs a fireman whose hose is full of water instead of petrol. And therein lies the dilemma, Zidane or Mourinho? The reported decision taken by Pérez to pick the Frenchman now starts to make sense.
The 10-time European champions play on Wednesday (29 December) against Real Sociedad. Four days later, they face a crucial match when they take on Gary Neville's Valencia side. Even two wins in a row might not be enough to keep Benítez in the dugout. But now that the decision has seemingly been made, Real Madrid are not in a hurry. Another setback in La Liga will mean the end of Benítez's tenure and the start of Zinedine Zidane's managerial career.
Ronaldo, Gareth Bale and their team mates reportedly refer to Rafa Benítez as 'No. 10', poking fun at the fact that he has never played football at the highest level Ironically, Benítez is about to be replaced by one of the greatest No.10s in football history.