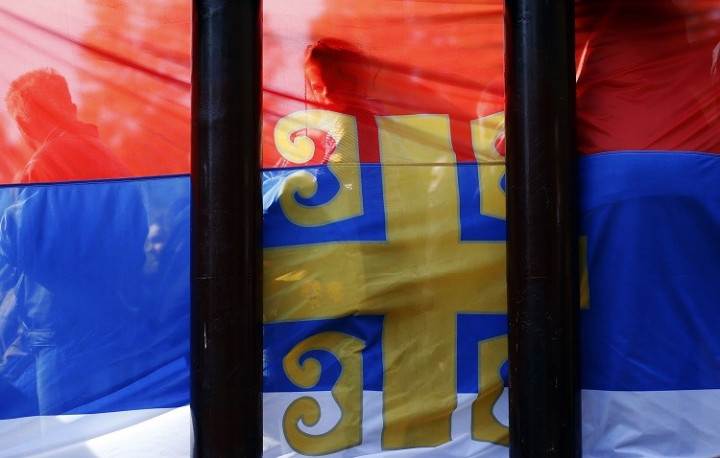 Serbia is on the cusp of turning around its ailing economy but the government is still struggling to convince the public and US and European political officials that it has put corruption, extortion and the Yugoslav war firmly behind it.
When I visited Serbia and spent an evening with the Prime Minister Ivica Dacic and key members of his staff at his home in Belgrade, it was clear that the government was pushing through unprecedented reforms but were still battling with opinions related to the past wars in former Yugoslavia, between 1991 and 1999.
"Serbia is blamed in advance for everything," said Dacic over dinner.
"I tried to go to Kosovo to establish a statue to commemorate those who died during the wars, and to discuss moving on, so we could move into a new era. But I was banned from there.
"How can we possibly show the world that we have a change in our position and that we about in the middle of normalisation?"
The comments at dinner came just before Dacic declared that the decision was an attempt to make Serbia "humiliated".
Scars of the War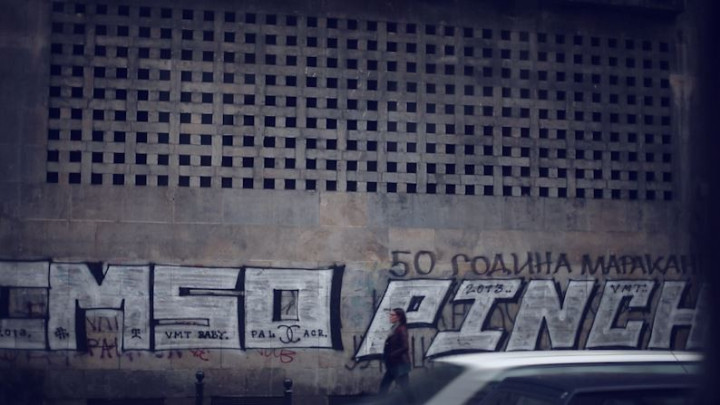 Serbia still physically bears the scars of conflict throughout its capital. Opulent buildings in old Belgrade are still smattered with crude graffiti.
The old ministry of defence building still bears a huge bite out of its side from where a US aircraft dropped a bomb and consumed a large amount of bricks and mortar.
It is sometimes difficult to fathom that it was only around 14 years ago that the country was embroiled in a near decade-long conflict.
Indeed, when former Yugoslav President Slobodan Milosevic died only seven years ago, it opened old wounds from the Kosovo war. For the 13 years he was in power, he bulldozed his country into conflict which resulted in hundreds of thousands of people dying.
His legacy was leaving more than 200,000 dead in Bosnia and half the population homeless.
But Dacic, with the nods from his staff, was keen to point out that those on the world stage have short memories and, partly, their lack of public relation campaigns following the war only damaged Serbia's profile for the foreseeable future.
"History is written by the winners and during the time of resolution, we never hired any lobbyists or public relations," said Dacic.
"We thought it wasn't necessary as we couldn't change or correct the past and that our move to progression, and looking into the future, would be enough."
Serbia had undergone a turbulent time but Prime Minister Dacic was keen to point out how it seemed that the US and Europe had forgotten about the atrocities committed against them in the past.
He reeled off the number of 'friendships' the country had forged over the last two centuries, but how after "all that suffering", ranging from Bulgaria attacking Serbia to battles during World War II, "we are still considered a leper."
Unprecedented Change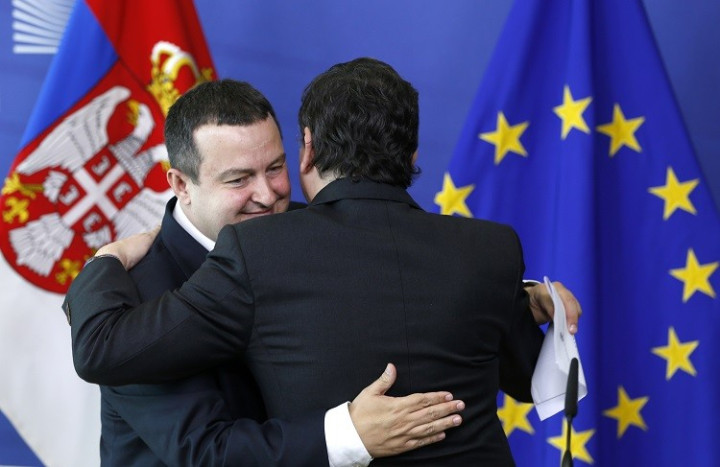 Although Dacic's government came into power in July last year, the coalition has already implemented a number of unprecedented reforms.
The coalition itself is a unique one.
With a prime minister from the Socialist Party of Serbia, a deputy prime minister from the Serbian Progressive Party and around 11 independent ministers, it is clear that the government is marching to a different beat, from years of manipulated nationalism by Milosevic.
Dacic even drafted in a just turned 29-year old Yale graduate, Lazar Krstic, as the new finance minister, straight from a post at consultancy giant McKinsey.
"Our first priority is to stop being associated with the issues of the past and show people about the progressive change we are making," said Dacic.
"Our second priority is clearly to sort out our economy, which has suffered over the past few years. "
Since the credit crisis, Serbia's unemployment rate has risen to around 25%. It has large amounts of debt that it needs refinancing and reserves are not sufficient enough to finance the government into year-end.
However, the government has cut public sector wages, forced hundreds of state-owned companies into privatisation and cracked down on previously deemed 'untouchable' businessmen that routinely avoided tax.
The deputy Prime Minister Aleksander Vucic has also revealed that a loan from the United Arab Emirates is on the cards.
Furthermore, Abbas Ameli-Renani, an emerging markets analyst at RBS debunked misconceptions that the country is on the 'verge of bankruptcy' and that there the country is rife with positive economic signals.
Elsewhere, rafts of independent surveys and studies have shown that Serbia has vastly improved its political and business environment.
The Economist Intelligence Unit said: "Serbia is to make the largest improvement in the business environment in the region of Eastern Europe between 2009 and 2013."
PricewaterhouseCoopers ranked Serbia as the 3rd most attractive manufacturing and 7th most attractive services foreign direct investment destination among emerging economies.
The struggle for European Union membership has also been touted to give the country a 'seal of approval' for certain standards.
However in June 2013, despite receiving a green light to start negotiations on joining the EU, shaking off the problems of the past looks still to hinder country's economic progression.
Running Before Serbia Can Walk?
After decades of conflict and corruption, Serbia is looking to bring about long-term radical changes in a short space of time.
However, it seems that there are some European counterparts are blocking Serbia from progressing because of the political problems of the past.
Dacic negotiated the deal with his Kosovo counterpart, Hashim Thaci, in months of delicate talks in Brussels, but the recent ban from him being able to visit has created a stumbling block over EU membership.
Furthermore, only 10 days after Serbia conducted EU accession talks, a document by Germany and the United Kingdom outlined concerns over its potential membership.
"We feel we are running a marathon, which is difficult enough, but to then we run towards a goal and we are just about there, something like this non-paper or more demands are placed on us," said Dacic.
"Germany told us that the paper was not an official stance, but it just shows how much we have to bear and how much extra we have to do despite following all the set goals placed in front of us."
Related Articles:
Serbia's Investment Agency Urges Investors to Shrug Off Past Political Issues
Fiat Drives Serbian Economy Into the Fast Lane
Ball Packaging Europe in Serbia Quenches Thirst for Booming Can Demand
Microsoft Wires Into Serbian Tech Talent for Bing and Office 365 Development
Serbia's Largest Investor Telenor Calls for Cutting Red Tape to Dial in FDI
Serbia Woos Foreign Investors with 10 Year Corporate Tax Holiday
Serbia Finance Minister Lazar Krstic Tackles 'Grey Economy' in €1bn Tax Evasion Clampdown
Serbia in Focus: 60,000 Jobs at Risk in Privatisation Shift
Serbia's Deputy PM Aleksandar Vucic: We Must Fight Scourge of Socialist Corruption