Serbian diplomats killed in US air strike that killed Isis terror mastermind Noureddine Chouchane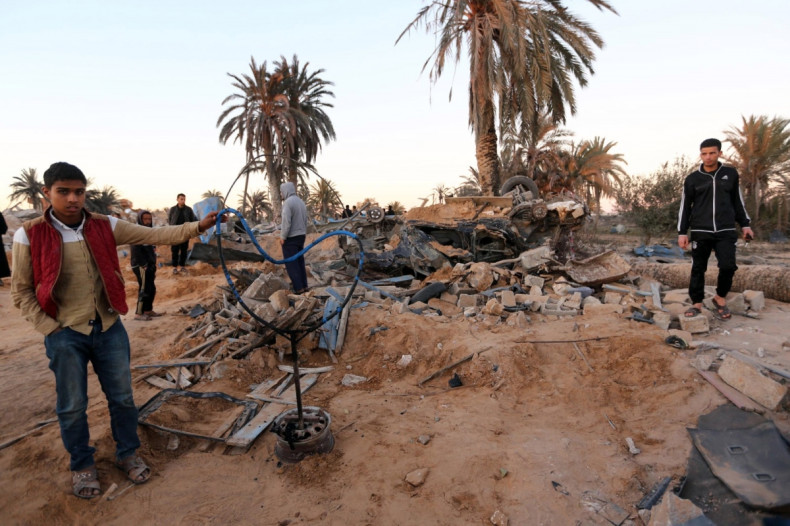 Two Serbian diplomats, who were kidnapped in Libya last year, are believed to have been killed in a US air strike against an Islamic State (Isis) training camp. More than 40 people – including Tunisian Isis (Daesh) terrorist Noureddine Chouchane – are believed to have been killed during the US attack on 19 February.
Communications officer Sladjana Stankovic and driver Jovica Stepic were taken hostage in November 2015, after their diplomatic convoy was attacked near Libya's coastal city of Sabratha. "We are expecting identification of the victims, so formally we cannot confirm the information," said Serbia's Minister of Foreign Affairs, Ivica Dačić.
At least 49 people died during the US operation in the al-Qassar district in Sabratha according to mayor Hussain al-Thawadi. Speaking in an interview on Libyan TV, al-Thawadi said that he believed more than 60 people were in the house rented by suspected IS members.
The house underwent expansion and militants were observed moving around the site in what a US official appeared described as 'special training', saying: "This was outside the normal training camp scenario."
Tunisia massacres mastermind
Chouchane was a prominent figure in IS who is thought to have played a key role in two terrorist attacks in neighbouring Tunisia last year: the Bardo Museum mass shooting, which saw 21 people killed, and the Sousse beach massacre, in which 38 people – including 30 British holidaymakers –were murdered.
Following the air raid, the Pentagon hailed Chouchane's elimination and said: "Destruction of the camp and Chouchane's removal will eliminate an experienced facilitator and is expected to have an immediate impact on Isil's [IS's] ability to facilitate its activities in Libya, including recruiting new members, establishing bases in Libya, and potentially planning external attacks on US interests in the region."
US officials added that Chouchane is more than likely dead, but White House spokesman Josh Earnest could not confirm that he was killed. He added that the strike demonstrates Washington's commitment to tackle IS. "It's an indication that the President will not hesitate to take these kinds of forceful, decisive actions," Earnest added.