Dead Lawyer Sergei Magnitsky Convicted of Tax Evasion in Russia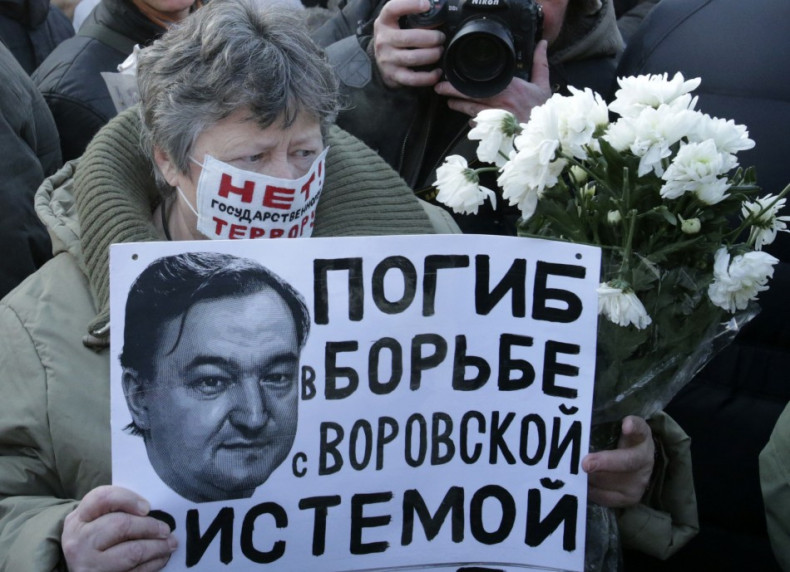 A Moscow court has convicted the dead investment fund lawyer Sergei Magnitsky of tax evasion charges in Russia's first posthumous trial.
The court also convicted British hedge fund manager and Magnitsky's former client William Browder, who has been tried in absentia in the case.
In May Browder said he was now the Russian state's single biggest enemy because of the Magnitsky Act, a US law approved last year to punish Russian officials thought to have been responsible for the death of the lawyer.
"Today's verdict will go down in history as one of the most shameful moments for Russia since the days of Joseph Stalin," Browder told IBTimes UK after the verdict. "The desperation behind this move shows the lengths that Putin is ready to go any to retaliate against anyone who expose the stealing and corruption he presides over."
Browder, who has been banned from Russia since 2005 as a security threat, was found guilty of evading some $17 million in taxes.
Founder of Hermitage Capital Management, Browder moved from the UK to Russia in 1996 to invest in newly privatised economies in Eastern Europe. However Browder soon discovered the vast scale of corruption in the Russian government, exposing a shadowy network of officials and criminal underworld figures in Russia's biggest ever tax scam.
"In 2005 I was detained for 15 hours and deported as a threat to Russian national security," he said. "Police confiscated the deeds to our holding properties, so we lost our businesses." Browder hired Sergei Magnitsky to investigate.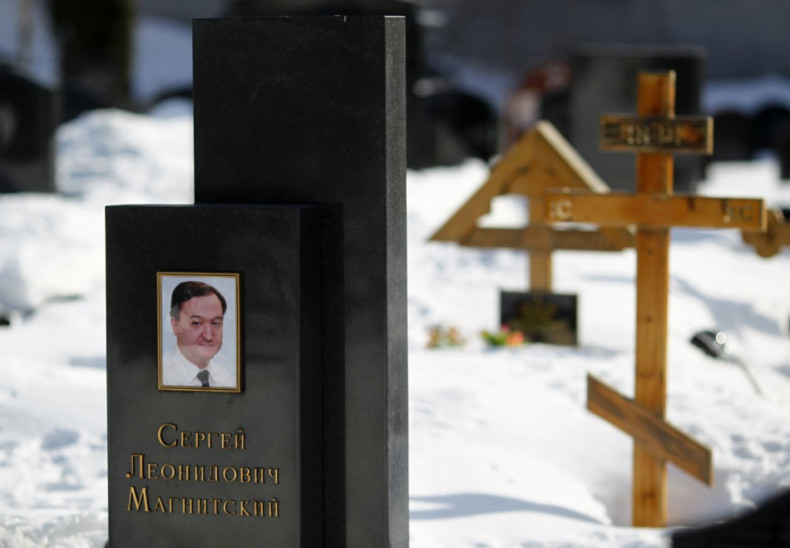 The lawyer discovered that corrupt Interior Ministry officials colluded with organised criminals to claim a fraudolent $230 million tax rebate after illegally seizing subsidiaries of Browder's Hermitage Capital investment company.
"Six of my seven lawyers agreed to flee to London. The one who didn't was Sergei Magnitsky. He testified against the cops," Browder said.
One month after he testified, two police officials arrested Magnitsky and began torturing him. "After six months of torture, Magnitsky became sick with pancreatitis and gallstones," Browder said.
However, despite his conditions, Magnitsky was moved to a prison without medical facilities. There, he wrote 450 complaints which became one of the most documented Russian human rights abuse cases in the last 35 years, according to Browder.
Magnitsky died in 2009 before his case could be heard. "Officials who tortured him were promoted, and Russians put Magnitsky on trial even though he was dead," Browder said.
Russian authorities closed the case against Magnitsky after his death but reopened it in 2011, a move that former colleagues say was illegal because they did not have the consent of his relatives.
"The worst part of today's verdict is the malicious pain that the Russian government is ready to inflict on the grieving family of a man who was killed for standing up to government corruption and police abuse," Browder said. "I will continue to fight for justice for Sergei Magnitsky and his family until the job is done."
Browder has been accused of illegally buying Gazprom stocks when foreign ownership of the world's largest natural gas producer was restricted. He says the charges are politically motivated.
The Magnitsky Act targets 18 named Russians subject to visa bans and asset freezes in the US.
In retaliation for the act, which it deemed "absurd', Russia banned 18 Americans from entering the country.
A statement from Hermitage Capital released before the verdict said the trial showed that Russian President Vladimir Putin "is ready to sacrifice his international credibility to protect corrupt officials who murdered an innocent lawyer and stole $230 million from the Russian state."