Serial podcast: Adnan Syed in court for post-conviction hearing – where does his case stand?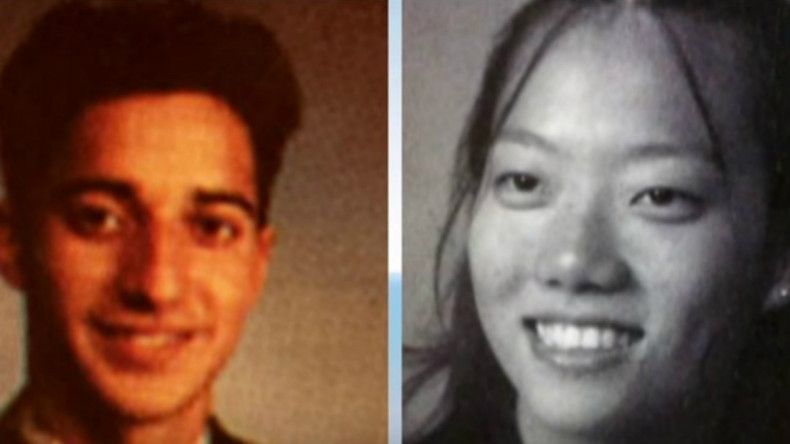 Adnan Syed, the subject of season one of podcast Serial, appears in court on 3 February for the first hearing of his post-conviction trial. Before Making A Murderer gripped Netflix viewers, armchair detectives busied themselves in trying to determine whether Syed really did murder his high school ex-girlfriend Hae Min Lee despite his conviction.
Since Serial introduced his story to the masses in 2014 and became the most downloaded podcast of all time, several key developments have unfolded leading up to the new set of court dates.
Packs of reporters and curious fans of the Serial podcast will flock to the Baltimore City Circuit Court in Maryland between 3 and 5 February to hear the introduction of new evidence into Syed's case and ultimately to learn if Judge Martin Welch will grant a retrial. While the outcome is yet to be determined, the mere fact that Syed, now 35, has been given a post-conviction hearing – a rarity for a convict serving a life sentence – is a triumph in itself. So how has Syed's journey led to such a major development?
Firstly, where did Syed's story begin?
Syed was a student at Woodlawn High School alongside his ex-girlfriend Hae Min Lee in 1999. The couple had broken up just a few weeks before Lee, 18, was reported missing on 13 January 1999. On 9 February of that year, her body was found by a passer-by partially buried in Baltimore's sprawling Leakin Park and the cause of death was later confirmed to be manual strangulation.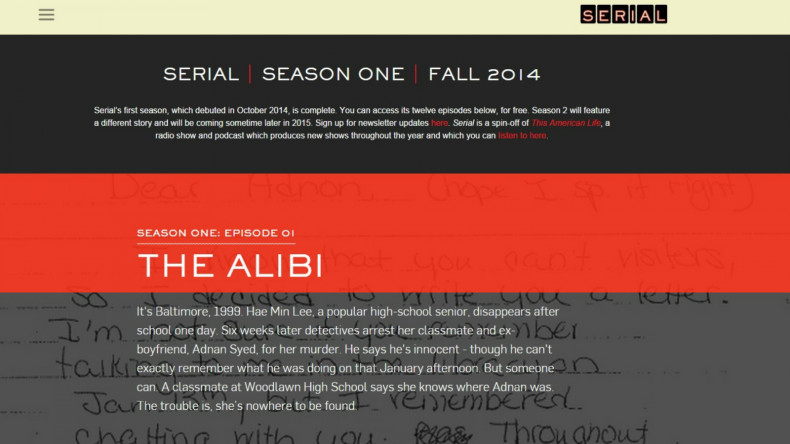 Following an anonymous tip-off, Syed, then 17, was arrested, later charged with Lee's murder and eventually found guilty at the end of a trial. His conviction rested heavily on the testimony of the state's key witness Jay Wilds, a small-time drug dealer and acquaintance of Syed who claimed to have helped the high-school student bury Lee's body.
Followers of the case have heavily questioned Wilds's reliability considering his version of events changed several times – at least four – during police interrogations and even in an interview given to a media outlet in 2014.
However, that is just the (extremely) basic narrative as Serial and even more so, the incredibly in-depth spin-off podcast Undisclosed has subsequently exposed huge and highly shocking flaws in the initial investigation, witness statements, Syed's own lawyer, the Baltimore police force and the detectives involved in his case, and perhaps most importantly the mobile phone tower records that formed the state's timeline of Syed's whereabouts at the time of the murder. Which leads on to the next question...
Why is a post-conviction hearing taking place?
What are the key objectives in the post-conviction hearing?
To prove inadequate counsel from Cristina Gutierrez during Syed's first trial.
For Asia McClain to finally give evidence as an alibi for Syed.
To examine the mobile phone tower evidence and prove it is unreliable.
For Judge Walsh to grant Syed a retrial.
Syed has always maintained his innocence in the crime. Although he has no alibi for the time period in which Lee is believed to be killed, the state is convinced he was not present in school on the afternoon of 13 January 1999. The prosecution argued at trial that multiple witnesses heard Syed ask Lee for a ride after school shortly after 3pm, which places him in her car where they believe she was killed.
However, while Syed was in custody awaiting his first trial, he received a letter from fellow Woodlawn High School student Asia McClain who claimed she saw him in the school library at the time the state say he was committing the murder. Syed's own lawyer Cristina Gutierrez, who has since died, did not contact McClain to verify that she was a credible alibi at the time so the student did not testify on Syed's behalf.
In September 2015, McClain filed an affidavit insisting she saw Syed in the library on the day and time of Lee's disappearance and stated she was willing to give testimony at the post-conviction hearing.
Listen to Serial season one, episode one:
During the first trial, the state used mobile phone tower records that allegedly placed Syed in Leakin Park at the time they say Lee's body was being buried. However, it has since been discovered that the prosecution did not submit into evidence a sheet that came with the call logs stating the records are not accurate in determining locations in regards to incoming calls. During the new court hearing, an FBI agent will examine the cell tower records to determine their legitimacy.
Although certain media outlets will be present at the trial, cameras, video equipment and recorders are not permitted inside the courthouse. Syed is expected to attend the three-day hearing.