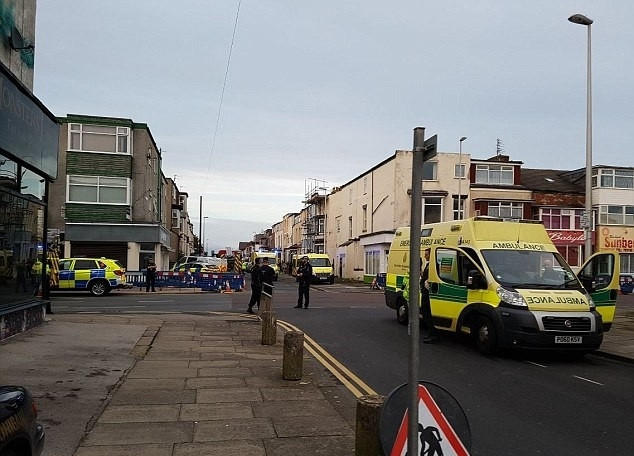 Several people have been injured after a 'large' gas explosion at a guest house in Blackpool.
The blast went off just before 6pm today at the building on Charles Street, 700 yards from the North Pier.
Emergency services are at the scene of the explosion where there have been reports of several people suffering injuries.
Two people, who were reportedly trapped in the building, were rescued by fire-fighters and taken to hospital.
While fire crews are now working to make the property secure, it is not known if there are any more people trapped in the building.
Confirming the incident Lancashire Fire told Mail Online: "We were called at around 5:55pm this afternoon to the report of a gas explosion at a guest house on Charles Street.
"Officers attended along with our colleagues from Lancashire Fire and Rescue Service and the Ambulance Service.
"A number of people have been treated by paramedics at the scene and two people who were rescued have been taken to hospital.
"A safety cordon has been put in place and nearby residents on Milbourne Street have been evacuated. Road closures have been put in place on nearby Cookson Street and Grosvenor."
Police have urged the public to avoid the area.