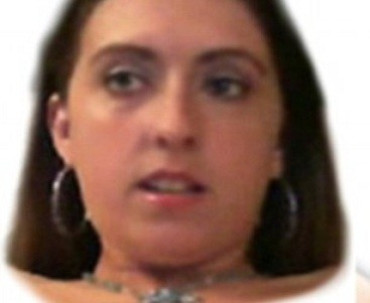 US police are hunting a woman who appeared in a video allegedly sexually abusing a young child.
The FBI issued images of the suspect in a bid to find her and the victim, who is aged between four and five years old. The sex of the child has not been disclosed.
Danish police tipped off agents at the Immigration and Customs Enforcement (ICE) Homeland Security Investigation team after the film was uploaded to the web on or around 27 November.
The woman in the video is aged between 23 and 29 and has blonde highlights in brown hair, green eyes, and a pink dot tongue piercing.
Child exploitation police officers at the ICU unit issued a warrant for her arrest and were hopeful of catching the woman, after previous efforts resulted in the arrest of a husband-and-wife team suspected of child pornography.
Police issued images of two suspects in that case. Soon afterwards, Michelle Freeman, 40, and Michael Freeman, 39, handed themselves over to the authorities.
The couple from Portland, Oregon, face child pornography charges relating to the production of videos in which they allegedly appear sexually abusing two children under 10 years old.
"This is a tragic example of children being manipulated and victimised," said local police chief Jerry Moore of the Freeman case.
"We are committed to protecting the children in our community."
ICE Director John Morton said: "Two child victims have been rescued and their accused abusers are in custody. Children have the right to be safe from predators.
"There is no higher work and we will continue to investigate these crimes with our law enforcement partners."