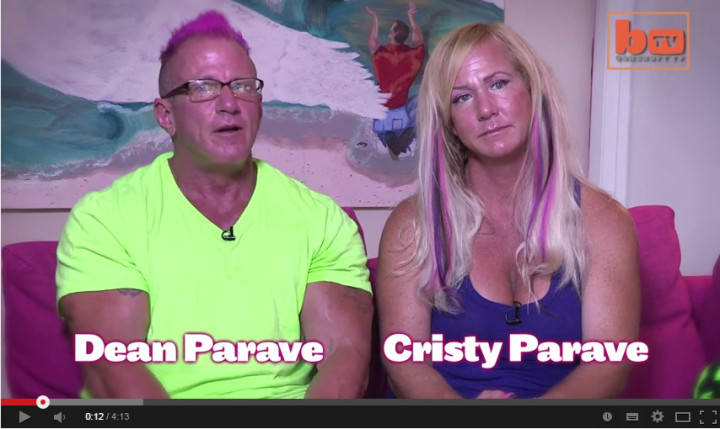 Christian couple Dean and Christy Parave believe that swapping partners for sex is the best way to spread the word of God.
The Florida body-building couple claim that their 'swinger' lifestyle does not contradict the beliefs in Christianity – instead it helps them to share their faith in God and the Gospels with their sexual partners, Buzzfeed reported.
Dean Parave claims that some of his sex partners have never visited a church in their life, and this is the best way to motivate to believe in Jesus.
"I'm getting to people that probably never even visited church," Dean told Barcroft Media. "Hey, God's not gonna put a lion with a bunch of elephants, so what's he gonna do? He's gonna put a swinger with a bunch of swingers to spread his word."
The couple got married in 2007. They began swinging in order to enrich their sex lives, but later they realised that they can do better with sex-swapping.
"I was undersexed before I met Dean, but now we do it twice a day. It's incredible," says Christy – the 44-year-old wife of the bodybuilder.
Dean and Christy are now running a social networking website Fitness Swingers, through which they meet new partners.
The couple believes their actions have God's permission.
"I don't think God would be mad at what we are doing. At first I was conflicted, but the more we looked at it the more it makes sense to us. Dean and I are both in agreement with this lifestyle, so we're not committing adultery," the wife says.
Meanwhile, Dean claims that he aims at making people believe in Christ through his non-traditional missionary work.
"If I can go to the next swinger's event and get 10 people to believe in Christ… my job is done."