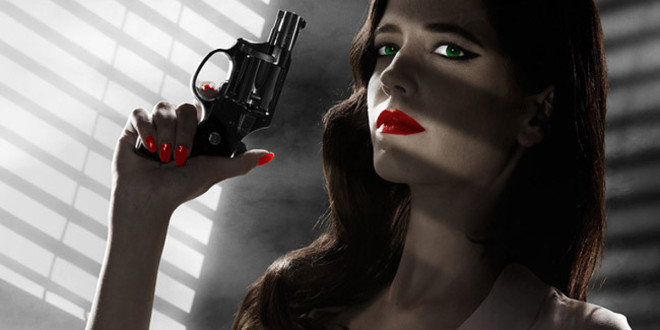 The spoilsports known as the Motion Picture Association of America (MPAA) have banned a new poster for Sin City: A Dame To Kill For, because it's just too darn sexy.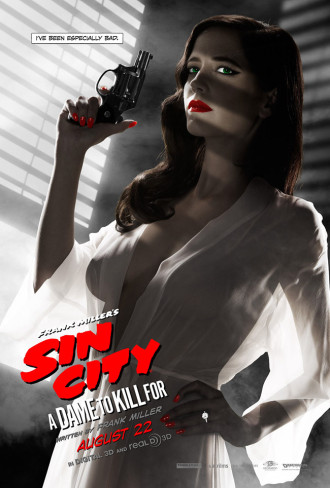 Instead the boobtacular one-sheet starring ex-Bond girl Eva Green has been doing the rounds online, where the MPAA has no jurisdiction.
Created for many reasons – the possibility of banning and being widely circulated online being probably the biggest one – fans may be surprised to learn that the poster is actually trying to sell a film.
A Dame To Kill For is a sequel to the 2005 film Sin City, which was adapted by Frank Miller from his popular graphic novels. Miller also co-directed the cult film with From Dusk Till Dawn director Robert Rodriguez.
The sequel sees Jessica Alba's and Bruce Willis' characters return, alongside Sin City newcomers Green, Josh Brolin and Joseph Gordon-Levitt.
PageSix reports that the poster was banned from public display "for nudity – curve of under breast and dark nipple/areola circle visible through sheer gown". A fair reason really, but one that entirely plays into the hands of distributor Dimension Films.
Dimension claims to be re-working the poster to make it more appropriate for the MPAA.
Sin City: A Dame To Kill For also stars Juno Temple, Mickey Rourke, Christopher Lloyd, Jeremy Piven and Lady Gaga. It is set for release on 22 August 2014.
We'll keep you abreast of any further developments.