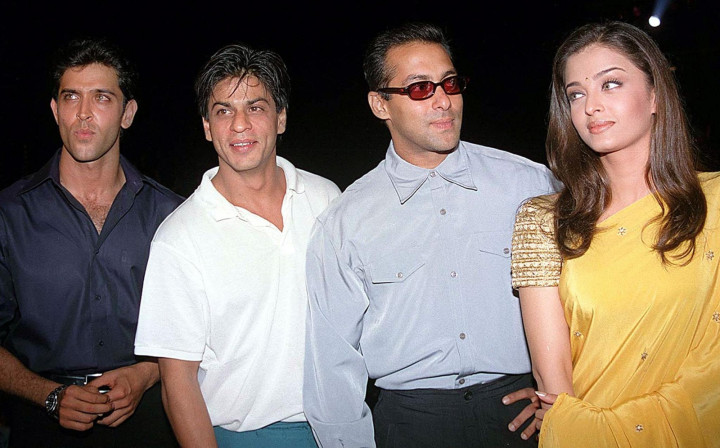 Shahrukh Khan and Salman Khan may have buried the hatchet, but the Khan fan war is never-ending.
From box office hits to brand endorsements and now twitter followers, there is always a raging war between the fans of the Happy New Year and Kick stars.
Recently, SRK toppled Salman's Twitter followers count, which have given the fans another opportunity to cheer for the King Khan.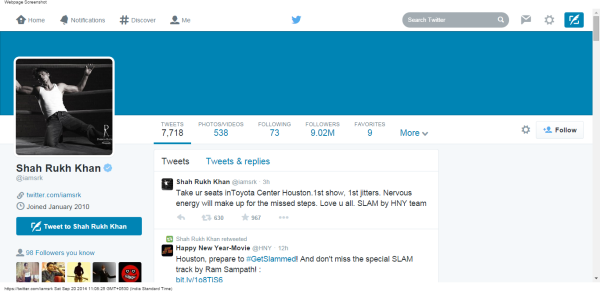 Shahrukh has 9.02m followers on Twitter, compared to Sallu's 8.26m followers on 20 September. Also #SRK9Million is one of the top Twitter trending topics in India.
The Happy New Year star also beat the Amir Khan, who goes by the name 'Mr Perfectionist' in Bollywood. The Lagaan Star twitter follower count stands at 8.44m.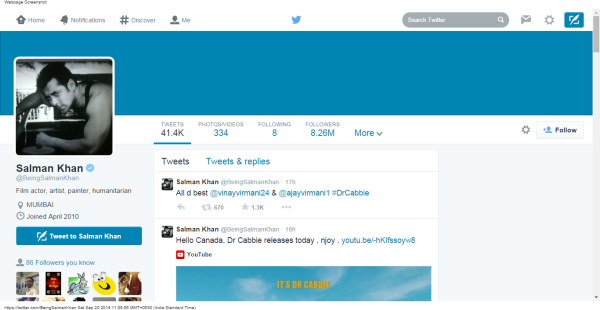 Here are a few fans tweet on SRK's new feat:
Congratulations @iamsrk on 9 million Twitter followers! #SRK9Million pic.twitter.com/KYfEzPxphv

— Happy New Year-Movie (@HNY) September 19, 2014
'WoW! Shahrukh Khan Crosses 9 Million Followers On Twitter He again Prove that he is the King Of Masses in Micro Blogging sites Congoo — Rahul Little Srk (@iamlittlesrk555) September 19, 2014
9 Million fans on twitter for KINGKHAN. every individual from these 9 million wants to be like SHAHRUKH KHAN. #SRK9Million

— SYED SALMAN (@iamsalman143) September 18, 2014
I love you #DON @iamsrk #SRK9Million #SRK #SRKians pic.twitter.com/iuBdvCjQcW — Ηappiness (@XaroulaD) September 19, 2014
time to cute the cake #Lovely #SRK9Million

— WARRIOR (@SRKswarrior1) September 19, 2014
Congratulations @iamsrk on crossing another milestone. #SRK9million. http://t.co/khCl0gZVPW — DishTV India (@DishTV_India) September 19, 2014
The Craze Of @HNY In Pakistan , These Kids Are Eagerly Waiting For The Film To Rls In Their Country :) #SRK9Million pic.twitter.com/hgnB6XtZbQ

— Common Man (@SRKEmmi) September 19, 2014
Shahrukh Khan's is busy promoting his upcoming movie Happy New Year, which is set for a Diwali release.
According to reports, SRK might visit the Salman Khan's Bigg Boss to promote the movie. It will be interesting to see that two Khans share one stage.
Bigg Boss 8 premieres this Sunday 2t September on Colors TV.