Ever since Kick star Salman Khan hinted that he might not return as host for the new season (in 2014) of popular Indian reality show Bigg Boss, rumours suggesting various alternatives to Khan have been circulating the web.
One of the main contenders for the job was rumoured to be the Dabangg star's arch rival - Shahrukh Khan. But looks like SRK won't be hosting the show after all.
According to a Bollywood Life report, Salman Khan has been confirmed to host the eighth season of Bigg Boss, which will air from August instead of October this year.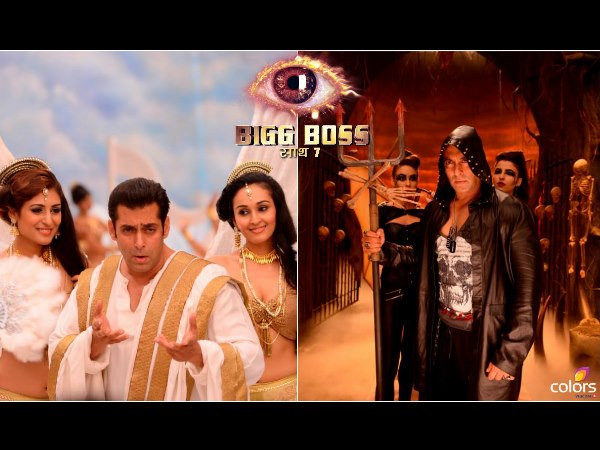 As per the report, 'a very reliable source' has revealed: "Despite his busy schedule, Salman has agreed to return as the host of Bigg Boss and has signed on the dotted line recently. He has adjusted his dates and it won't be a problem. His fans wanted him to return to the show and therefore, he decided to take it up because he has never disappointed his legion of fans, nor will he in the future."
Reportedly, makers of the show approached a number of Bollywood stars, apart from SRK, including Amitabh Bachchan, Ranbir Kapoor and Ranveer Singh.
However, no official announcement has been made by the producers of Bigg Boss regarding the new season's host and it remains to be seen whether Salman Khan really does return to host the controversial reality show.