Trust Shahrukh Khan to come up with the most outstanding ideas to market his films. Khan who is considered a marketing whiz when it comes to promoting his films might be using the ultimate platform to launch the first trailer of his upcoming movie, Happy New Year.
The Indian Premiere League (IPL) is known to combine two of India's biggest passions – cricket and Bollywood and Khan who is the co-owner of Kolkata Knight Riders (KKR) has chosen to unveil the teaser of his eagerly-awaited film Happy New Year during the first IPL match between Mumbai Indians and KKR on April 16, according to Zoom.
SRK is infamous for using cricket matches as a major platform to promote his films - something that even landed him in trouble in the past.
In 2007, Khan declared that he will not watch cricket matches in the stadium in future, after some BCCI (Board of Control for Cricket in India) officials claimed that the actor was only interested in promoting his film, Om Shanti Om.
However things have changed since then as SRK went on to strengthen his bond with cricket through IPL.
Even during IPL 2013, the actor was seen attending matches along with his Chennai Express co-star Deepika Padukone. The move was again reported to be a promotional gimmick by Khan for his film.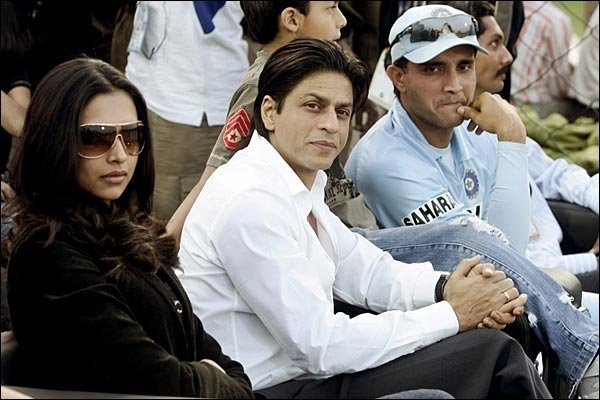 What SRK is doing can simply be termed as a form of 'Product Integration.' After all, it is his company Red Chillies Entertainment that co-owns KKR and produces all his films.
It remains to be seen whether the unveiling of SRK's Happy New Year teaser causes any backlash this time.
Along with Khan, Happy New Year stars Deepika Padukone, Abhishek Bachchan and Boman Irani in key roles. The film is directed by Farah Khan.