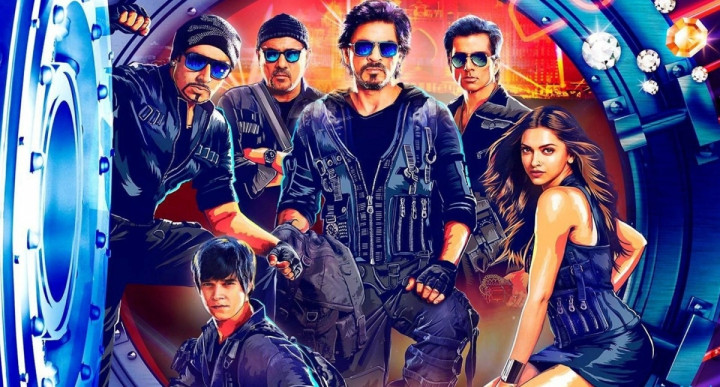 There is no doubt that the next Shahrukh Khan starrer, Happy New Year, is one of the most eagerly-awaited films of the year so it's quite understandable when SRK decided to go all out with the film's first trailer.
Normally the duration of a Bollywood film trailer is around 2-2 ½ minutes max, but the HNY trailer, reportedly, runs close to 3 minutes. According to a DNA India report, SRK wants to show the scale of the film and needs that much time to show all that the film has to offer.
As per the report, a source close to the project reveals, "Shah Rukh was against cutting a short promo for HNY. He was of the opinion that the audience should be able to gauge the massive canvas of the film and enjoy the rich production values. Hence he asked his editor to cut a promo that is lengthy and shows every aspect of the film."
Is it possible that SRK might be looking at setting a record of sorts by releasing one of longest trailers ever for a Bollywood flick?
Vajir Singh, editor, Box Office India, told DNA, "Usually a film promo length varies from anywhere between 2.30 to 2.45 minutes. For Once Upon Ay Time in Mumbai Dobaara!, the length was three minutes-plus. I am not sure if the Happy New Year promo is that long."
The first trailer of Happy New Year is expected to release on 15 August, 2014. The trailer is also rumoured to be attached with Ajay Devgan's upcoming film, Singham Returns, which is slated to release on the same day.
Happy New Year is slated to release on 23 October, 2014. Apart from Khan, the film stars Deepika Padukone, Abhishek Bachchan, Boman Irani and Sonu Sood in key roles. The film is rumoured to be a comic caper and is directed by Farah Khan.