Shakira has dazzled the world of mainstream pop with her nifty belly dancing and infectious club hits for more than a decade and is still going strong. With so many record-breaking achievements, it is only right to celebrate the Chantaje singer's career in numbers.
In 1990, then a novice in the music industry, Shakira signed her first record deal with Sony Music at the age of 13. After a chance encounter with Ricky Martin in her early days, the Colombian singer went on to record several Spanish-language albums before making the transition to American pop.
In 2001, Shakira released her first official English-language single, Whenever, Wherever, and hit the ground running propelling the singer to international fame. The rest, as they say, is history so in celebration of her milestone 40th birthday, here are the most notable achievements of Shakira's career.
Shakira's career in numbers
1: Golden Globe nominations Shakira has earned so far. In 2008, Shakira was recognised in the best original song category for Despedida. The track featured in the screen adaptation of writer Gabriel Garcia Marquez's 1985 novel Love In The Time Of Cholera. Unfortunately, the songstress lost out to Eddie Vedder's Into The Wild track.
2: Diamond albums Shakira has released in her native Colombia. These are 2010's Sale El Sol and the eponymous Shakira, inspired by her relationship with Spanish footballer Gerard Pique and the birth of their son Milan. Two is also the number of Grammys Shakira has won – for best Latin pop album and best Latin/rock alternative album.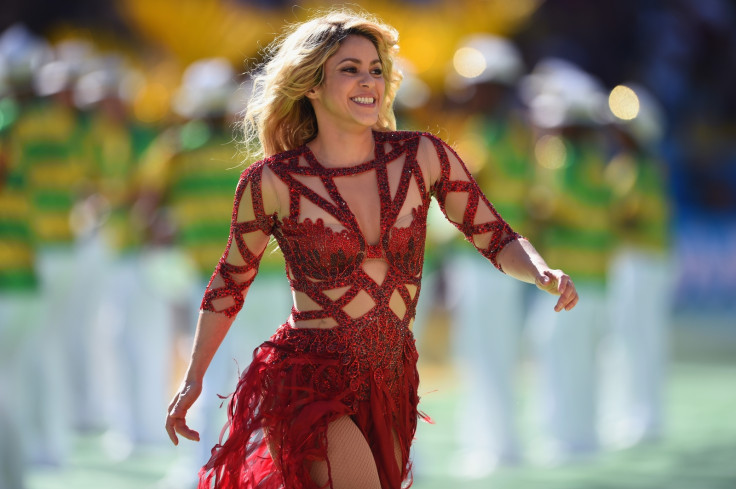 5: Number of top five hits Shakira has amassed in the UK. These include the chart-topping Hips Don't Lie and Beautiful Liar, the latter of which featured Beyonce.
58th: Most powerful woman in the world, according to Forbes in 2014.
20 million: Copies sold of her 2001 album Laundry Service. The album became the best-selling of 2002 in the US.
Listen to Shakira's Waka Waka:
$60m: Estimated worth of her 360 deal with Live Nation, signed in 2012. According to The Hollywood Reporter, Live Nation would release Shakira's next three albums while profiting from merchandising, music recordings and sponsorship deals.
100 million: Facebook likes Shakira had reached in 2014 becoming the first person to do so and entering the Guinness Book Of Records.
109 million: Views Shakira's Chantaje video, a collaboration with Colombian singer Maluma, generated in less than a month. It became the fastest Spanish language video to reach over 100 million views.
125 million: Estimated number of records Shakira has sold worldwide.
$200m: Shakira's estimated net worth, according to The Motley Fool.
1.3 billion: Views Waka Waka (This Time For Africa), the official song for the 2010 World Cup, has clocked up on YouTube.