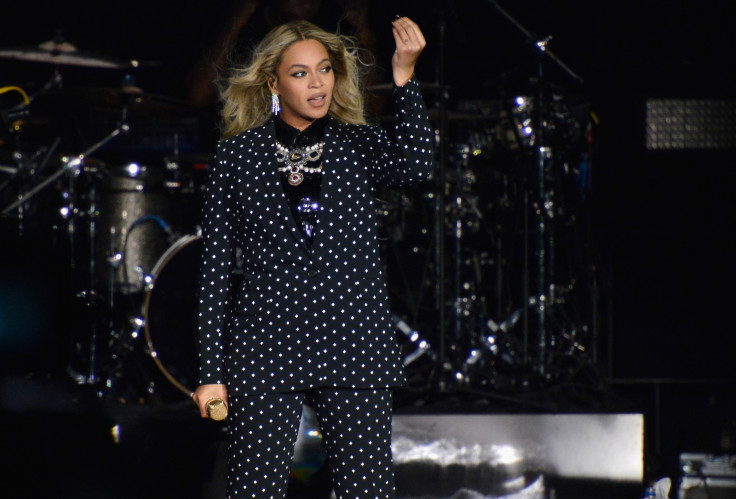 Beyonce fans are thrilled the singer is pregnant with twins but many are also concerned about what it means for her upcoming Coachella and Grammys performances.
Coachella bosses were allegedly blindsided by the 35-year-old's pregnancy news, which was announced with an Instagram picture on 1 February. Beyonce is due to headline the Indio, California festival on 15 and 22 April joining Radiohead and Kendrick Lamar on the bill.
According to TMZ, Goldenvoice, a subsidiary AEG Live company which produces Coachella, was not informed of Beyonce's pregnancy and learned the news as the rest of the world did. It is alleged that the company has been unable to contact Beyonce since the announcement and is still unsure of how far along she is in her pregnancy.
Despite the cloud of mystery, a source close to Beyonce insists the singer is still intent on performing. Even if the Halo singer decides to pull out of the performance, Goldenvoice reportedly is not worried about finding a replacement as it "constantly talks to bands".
Beyonce was also rumoured to make an appearance at the upcoming Grammys in Los Angeles on 12 February. Awards producer Ken Ehrlich refuses to address whether queen Bey will be a no-show but sources tell Us Weekly that the pregnancy announcement was strategically planned specifically with the Grammys in mind.
The insider told the publication: "She announced it this way before Grammy fittings and rehearsals, as she knew it would get out. She couldn't repeat the same debut on the show like the [2011] VMAs and didn't want it to take away from her Grammy wins and performance. She wants Grammy night to be about celebrating the album and her work. Now she can get ready and perform on Grammy night without all the attention going to this."
Aside from her baby news, Beyonce is bound to steal the show at the Grammys after receiving a staggering nine nominations including album of the year for Lemonade. It is expected that the pop star will perform joining the likes of Adele, Bruno Mars, John Legend and Carrie Underwood on the line-up.
The twins will boost Beyonce and husband Jay Z's family to five as the couple are also parents to five-year-old daughter Blue Ivy.