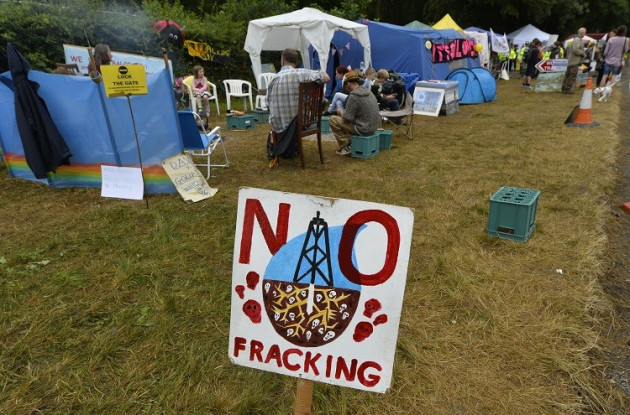 Britain's developing shale gas industry will not put undue pressure on water supplies and environmental risks will be minimised, says a new report by a group that works on behalf of the water sector.
According to Water UK, the group has signed a Memorandum of Understanding (MoU) with the United Kingdom Onshore Operators Group (UKOOG), to ensure respective members will cooperate throughout the shale gas exploration and extraction process and minimise any risks to the environment.
"This agreement with Water UK should give reassurance to local communities that the development of shale gas in the UK can proceed with minimal impact upon the local water and waste services," said Ken Cronin, chief executive of UKOOG.
"The environmental regulation covering the onshore oil and gas industry in the UK is among the most stringent in the world and, in addition, the industry has agreed to tough and transparent guidelines on how we operate and interact with local communities."
Pamela Taylor, CEO of Water UK, added that "our members are determined to ensure any potential risks of shale gas extraction are minimised. The MoU gives water companies a crucial extra layer of safeguards on top of the existing regulations to help ensure water supplies and the environment are protected."
Meanwhile, the UK government has given the MoU its seal of approval.
"Water UK's conclusions are encouraging, confirming that shale gas production will not put undue pressure on water supplies, and that risks to water supplies can be managed through current regulations," said Energy Minister Michael Fallon.
"It is crucial that shale gas is developed safely and the Memorandum of Understanding signed between the water industry and operators today is a significant step forward in ensuring this."
Shale Gas
Shale gas is extracted by hydraulic fracturing, also known as fracking.
Fracking involves drilling holes deep into the ground and then using high-pressure liquid to fracture shale rocks to release gas trapped inside.
However, environmentalists have criticised the effect the method would have on the surrounding areas.
Water UK says it believes that while there are potential risks to water and wastewater services, these can be mitigated given proper enforcement of the regulatory framework.
Last month, British government's health agency has revealed that the risks to public health from exposure to fracking emissions are low despite general fears surrounding the impact of shale gas extraction.
According to the results of a review by Public Health England (PHE), any health impacts are likely to be minimal, if operations are properly run and regulated.
"The currently available evidence indicates that the potential risks to public health from exposure to emissions associated with the shale gas extraction process are low if operations are properly run and regulated," said John Harrison, director of PHE's centre for radiation, chemical and environmental hazards.
"Good well construction and maintenance is essential to reduce the risks of ground water contamination."