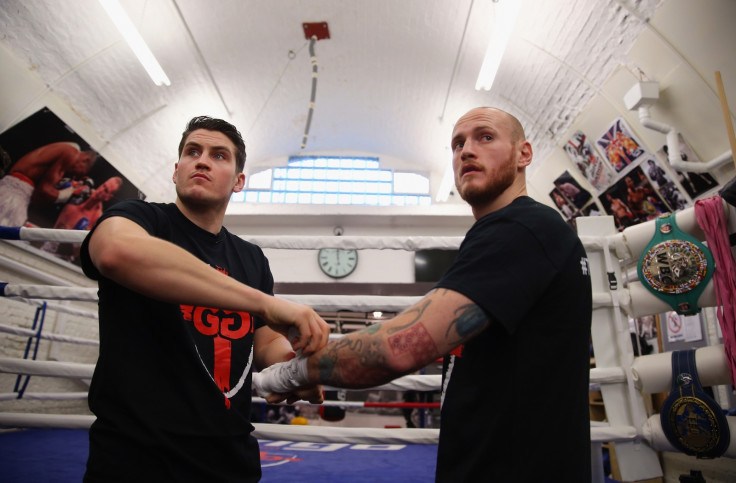 Shane McGuigan has laughed off suggestions George Groves is struggling to make the super-middleweight limit of 168lbs ahead of his fight with Martin Murray. The 28-year-old Londoner is currently preparing for the WBA International super-middleweight title clash on Saturday night (25 June), but has faced jibes he is struggling with his weight ahead of their bout.
McGuigan - who also trains former WBA and IBF super-bantamweight champion Carl Frampton - has rubbished the claims from the Murray camp. The trainer suggested Murray, 33, was simply trying to unsettle his fighter before they get in the ring.
"I don't understand [their claims about the weight]," McGuigan told IBTimes UK. "Obviously he's a big man. They want him to feel like he's struggling at the weight. The fact is, we've had three fights on the spin and that has helped us more than anything.
"You know, he's in much better shape than he was for the fight in January. He's steadily got leaner and got stronger, and he's been at the weight for a lot longer."
McGuigan said similarly false claims were made about Frampton in the lead-up to his long-awaited grudge match with Scott Quigg in February, which the Northern Irishman won on a split decision. "Apparently we were struggling at the weight against Scott Quigg, but that didn't bother him," the respected trainer argued.
"Every single boxer struggles a little bit at the weight because that's the name of the game. You've got to find the right balance and you've got to get yourself strong and fit the next day.
"It is a fine line, but one that I've done numerous amount of times with Carl Frampton and something that I've done a good few times already with George. Boxing in the amateurs you only get a day weigh-in; here, you get a day and a half. It's where you maximise your strength."