When mother-of-two Shazia was given a visa to study in Britain in 2010, it was an excuse to escape from eight years of domestic abuse in Pakistan at the hands of her husband, which included being locked in a room for weeks on end and only being let out to cook. Five years on and Shazia, now 37, is living happily in the UK with one of two of her children, having divorced her husband and secured a job in Britain.
Shazia, who married her husband at the age of 24 while both were living in New York, was able to divorce him through the civil courts in the UK but it was important to her to also dissolve their Muslim marriage. This was not so much because she was a pious Muslim but that she feared if she did not get a Sharia divorce, her ex-husband would one day be able to get to her.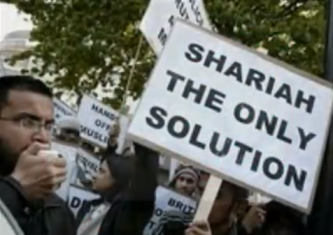 In a series of exclusive interviews and features this week, IBTimes UK investigates the scope and role of Islamic Sharia courts in Britain.
Speaking to Islamic scholars in London and the Midlands, pro-and anti-Sharia activists, politicians and British Muslims, this series explores the true role of Sharia councils and courts in Britain.
Shazia called a number of British mosques and in the end settled on a Sharia court in Dewsbury, Yorkshire. She travelled to the town and found the Sharia scholar was understanding about her predicament, telling her that her husband's actions over the past eight years had been contrary to Islam.
Even when her husband's family rang the court to complain and claim the abuse never happened, the judge stayed on her side, she said.
"I told him the whole story and he said that in the respect of Islam, what he had done to me is not allowed. He said he would send him a letter but he made his decision right away. He said that we do receive threats from the other parties but not to worry and that if anything happened they would inform the police," she told IBTimes UK.
"They were very supportive. I wanted them [my husband's family to] accept what they had done to me. But [the judge] said not to worry and that to remember he had made his decision and accept the paper and that now I was free. I am happy. My daughter is here now and we have a lovely life. We don't miss Pakistan at all."
Critics of Sharia councils in Britain count discrimination against women in a male-dominated legal system as chief among their concerns. Under Sharia, men can divorce their wives verbally while women wanting a divorce have to go through the court system, pay for the service and obtain the permission of a male relative or guardian.
That discrepancy, critics say, is not only unfair but runs contrary to British law. It is the experience of women that have passed though Sharia councils that is behind the moves by Baroness Cox to pass legislation in the House of Commons that would serious restrict the scope of Islamic courts in Britain.
Those within the Sharia system who have spoken to IBTimes UK over the course of our five-part investigation into Islamic law in Britain dispute the claims of sexism, including one of Britain's only female Sharia scholars, Khola Hasan, and Sufi scholar and Muslim Arbitration Tribunal (MAT) founder Sheikh Faiz-ul-Aqtab Siddiqi.
But those on the other side dispute those claims. Londoner Polly Harrar set up a charity, the Sharan Project, in 2008 to help women to deal with issues ranging from housing to domestic abuse and the organisation now helps some 500 clients per year. Many, she said, have been through the Sharia system.
"I have not had a positive experience working with Sharia courts," said Harrar.
The vast majority of women who contact Sharan are British-born south Asian Muslim women between the ages of 18 and 24. The organisation helps women with both civil and Sharia divorce proceedings, as well as liaising with the authorities, social services and other charities to deal with specific issues ranging from housing to domestic abuse. It carries out its work with little or no funding.
The bulk of those women who Sharan has helped obtain a legal civil divorce in Britain also want to get an Islamic divorce, believing it to be essential not only in the eyes of God but in their often-conservative communities, particularly if they want to remarry. It is in these cases that Harrar and other workers at Sharan have come into contact with Sharia courts up and down the country.
One of things critics object to is that women have to be accompanied by an adult when meeting with the Sharia court judge but they often have to explain personal details of their relationship and answer probing questions in front of a typically male panel of scholars. It is imbalances such as this – and many others under the Sharia system – why Harrar would like to see more regulation applied to Sharia courts in Britain.
"I am not sure how Sharia law can fit in to mainstream society, because where do you stop? My concern is that communities are self-policing and where do you draw the line when it conflicts with UK law? While there is a gender imbalance within Sharia, I cannot see how it can work," she said.
"We live in an open, integrated society but for some of these women they live in a closed, Islamic society. Sure it is a minority of cases but one case is too many. Even if one person is suffering, you can't say it is not a big enough issue to do something about it."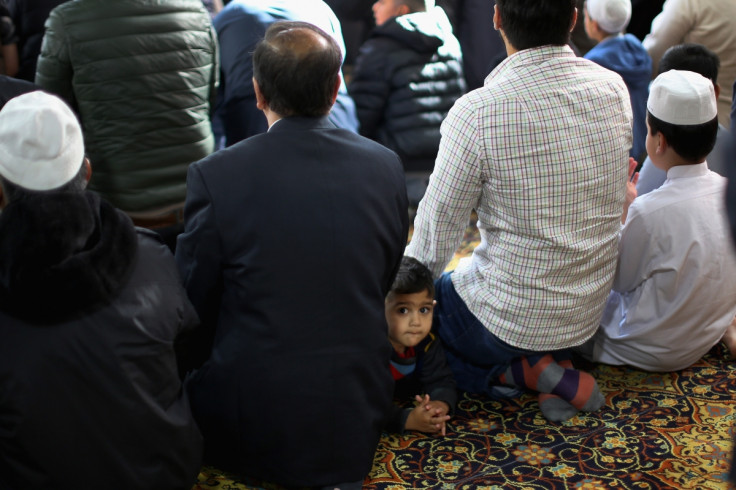 Harrar does not believe in banning Sharia and points out there are aspects of it that operate well in British society such as the fact that Muslims have to give a certain proportion of their wealth to charity. Likewise, the fact that halal food is so widely available in Britain or Sharia banking is accepted are examples of positive integration between British and Quranic law. But where Sharia is sexist or discriminatory to women, it must be countered.
She said: "I am not saying we scrap it altogether but we need to think about how it fits with British justice."
Harrar is not necessarily in support of the latest efforts by the government to push integration by requiring Muslim women to learn English, as was suggested by Prime Minister David Cameron. Not only does it come at a time when the government is slashing English lesson funding but it singles out Muslims when immigrants from a range of communities could use extra English tuition – including those from Africa and Eastern Europe.
"It has been a thread to all our work but it has become quite constant in quite a few of our cases. It is important not to go down the road of targeting all Muslims in the UK – it is a minority. The only way we can get a handle on this is to work with the community not against them," she said.
"There is no simple solution. The legislation on its own will not solve the problem. Women that we work with go on to get jobs, to volunteer – they become better integrated. We are not taking their faith or culture away from them, we are just showing them that they can be a valuable member of society."
Shazia was helped through the process of both her civil and religious marriage by Sharan, but she does not approve of recent efforts by figures such as Baroness Cox to restrict the scope of the courts. She said that even for Muslims who are not particularly religious, the process was important closure for women.
She added: "If I wanted to get married again, I would worry that my husband could come and jump in and say 'She is my wife'. So just for my own confirmation and my own spirit. He still sends threats [but] he can't do anything – he can't even touch me. That is comfort for me, all the time. I can start my life again. I am totally free."