Shark Week 2017: World's deadliest shark species to give you nightmares
Great white sharks are not the only species dangerous to humans.
It's no surprise that the blockbuster Jaws is considered one of the scariest movies of all time. Few animals terrify humans like sharks.
Lurking below the surface, these predators of the oceans evoke death and bloody injuries, especially since most people tend to think directly of great white sharks.
However, there are actually more than 400 species of sharks, ranging from the 8-inch long dwarf lanternshark to the massive 40-foot-long whale shark. All are predators, with highly developed eyesight and sense of smell, but display very different behaviours. They play a crucial function to keep the balance of marine ecosystems.
It's worth noting that despite their reputation as bloodthirsty creatures, sharks are much more likely to be killed by humans than the other way around.
Shark attacks do nevertheless occur from time to time with a small number of species responsible for most of the casualties reported in humans.
Great white shark
Perhaps the most famous, and most dangerous of all sharks. The great white shark can reach up to about 6.5 metres in size, with the largest animals ever recording measuring up to 8 metres. With its large triangular serrated teeth in both jaws, it is particularly impressive.
Great white sharks are found in temperate, subtropical and tropical waters worldwide, offshore. However, they often enter shallow bays in coastal waters and may even venture into surfing areas.
There is no doubt that it is a 'super predator', the most formidable of all. It can swim very fast, at an average cruising speed of 3.2 kph (0.9 metres a second). The great white shark sometimes raises its head above the water, a behaviour known as 'spy hops'.
White sharks are particularly cautious, especially when they reach adulthood, which may explain why fewer individuals are typically caught by fishermen than other species of sharks. They are curious animals and they explore objects by using their teeth. Humans who sight a great white sharks close to them will not necessarily be bitten as these sharks are usually indifferent to divers.
They have nevertheless been implicated in multiple unprovoked bites on swimmers, surfers and divers over the years - making it the shark species with the highest toll of victims throughout the world. Most bites by white sharks are not deadly, but incidents in which a white shark partially consumed a human have been reported in the past.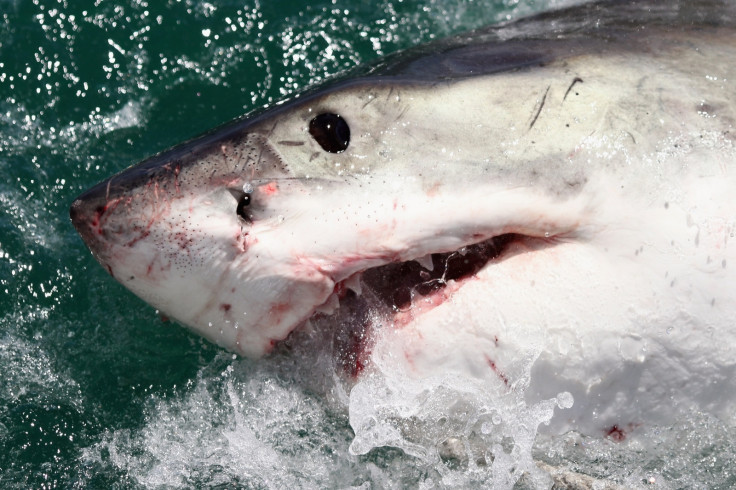 Bull shark
The bull shark is large and aggressive, with massive jaws. It can reach a length of 3.5 metres and swims very fast. Specimens are usually found lurking in tropical and subtropical shallow coastal waters worldwide, close to the shore and less than 100 ft (30 metres) deep.
The Global Shark Attack File, which documents shark attacks happening around the world has recorded multiple cases during which a diver swimming quickly to the surface may have triggered aggressive behaviours (just like when an intruder flees from a guard dog). On these occasions, the shark went back to the reef after a single bite to the legs of the divers.
However, this is not always the case. Indeed, the bull shark's name reflects the fact that when it bites, it usually is more similar to a pit bull. It bites multiple times to remove tissues on the body of its victims, and inflicts injuries that are far more difficult to treat than those caused by the bites of white sharks. These injuries often become infected.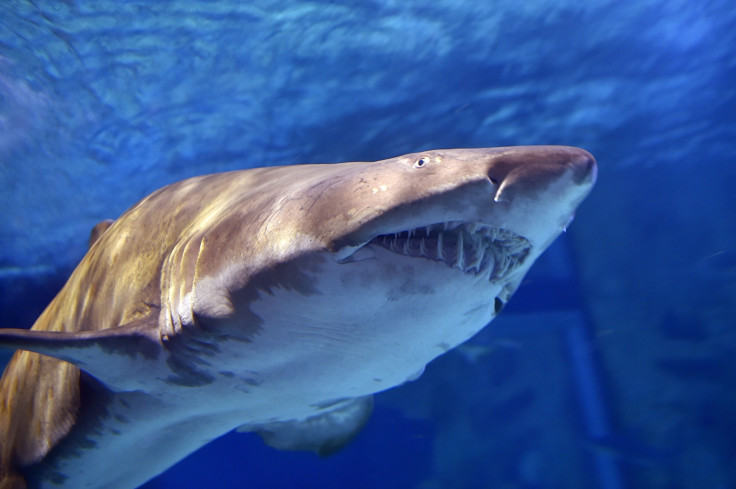 Tiger shark
Tiger sharks typically range between 11 and 14 ft (3.4 to 4.3 m) in length, with large teeth similar to diagonally positioned blades.
Found in tropical and warm waters, it is regarded as a coastal species. It can be very dangerous and the number of its victims is second only to that of the white shark. It has in fact been blamed for the majority of incidents involving humans in Hawaii and Australia.
Although tigers sharks don't appear at first glance to be very aggressive, they can bite while being in a calm, cool state. There has been a number of incidents reported with divers during underwater photo sessions.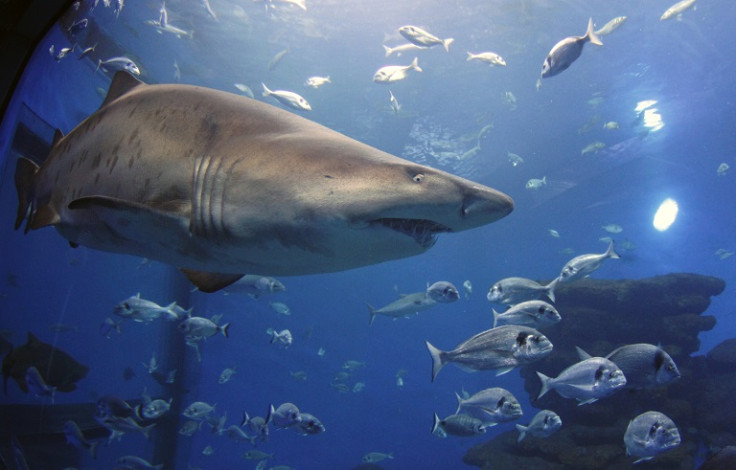 Lemon shark
Lemon sharks are nocturnal sharks that can reach a length or nearly three metres. They live close to the shore but can enter fresh water. They are mostly found in theWestern Atlantic and Eastern North Atlantic as well as the Eastern Pacific.
Lemon sharks have been involved in a number of accidents with humans, especially with divers if they feel disturbed or threatened. The species has also been involved in a number of unprovoked incidents in South Carolina, Florida and Texas.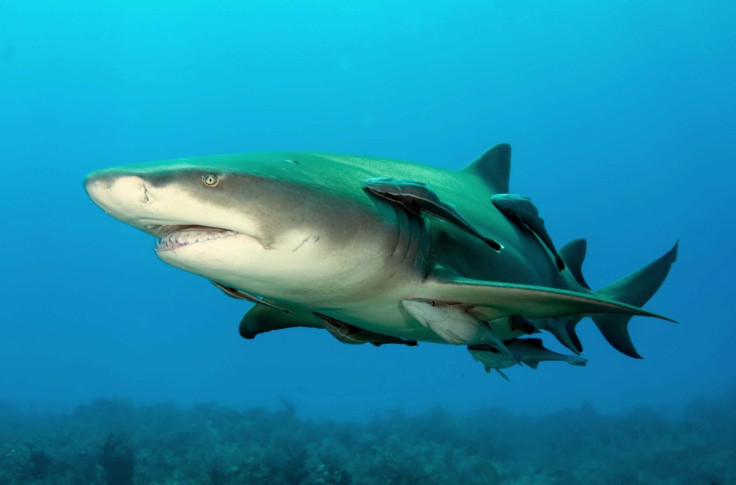 Oceanic whitetip shark
The Oceanic whitetip shark are large sharks that can reach up to 3 metres in length for the most massive specimens. It mostly inhabits tropical and warm temperate seas, offshore. It can sometimes be found near the coast however.
What makes it dangerous is that it is very persistent when it is on the lookout for food. When fended off, it often returns, circles and approaches again. Due to its opportunistic feeding habits, its strong jaws and teeth, its persistence and aggressiveness, this shark species is particularly dangerous. In fact, it has been implicated in a number of unprovoked incidents involving swimmers and snorkelers.
Oceanic whitetip sharks are believed to have been involved in one of the largest shark attacks in history, against the victims of the USS Indianapolis shipwreck during World War Two.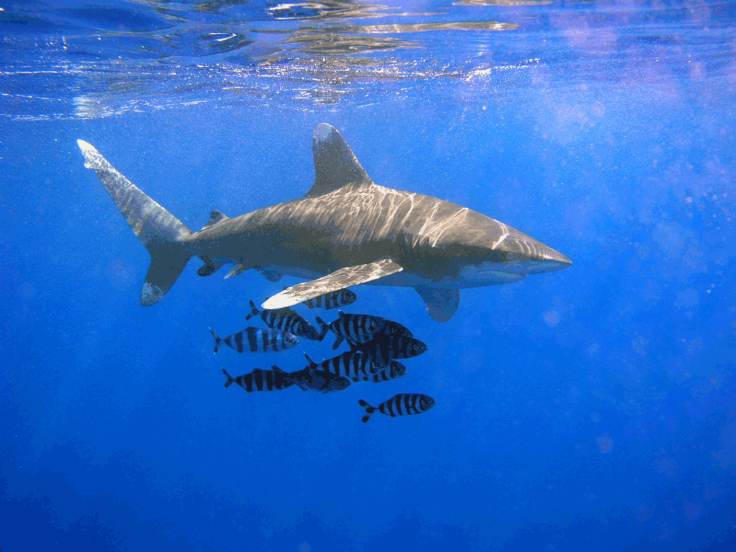 © Copyright IBTimes 2023. All rights reserved.