Many people believe that dogs in animal shelters must be "damaged goods", somehow. A new book aims to shatter these preconceptions, by putting the loveable canines into a photo booth and letting their personalities shine through. Shelter Dogs in a Photo Booth features pictures of 100 dogs by Guinnevere Shuster, each accompanied by a short story about the dog's personality and history. IBTimes UK presents a small selection of the dogs and their stories.
Buzz, one-and-a-half-year-old mongrel, arrived at the Humane Society of Utah from another shelter, and much of his history was unknown. He knew a few commands such as sit and shake hands. It wasn't long before someone snatched up this distinctive-looking pup – he was adopted on 1 August 2015.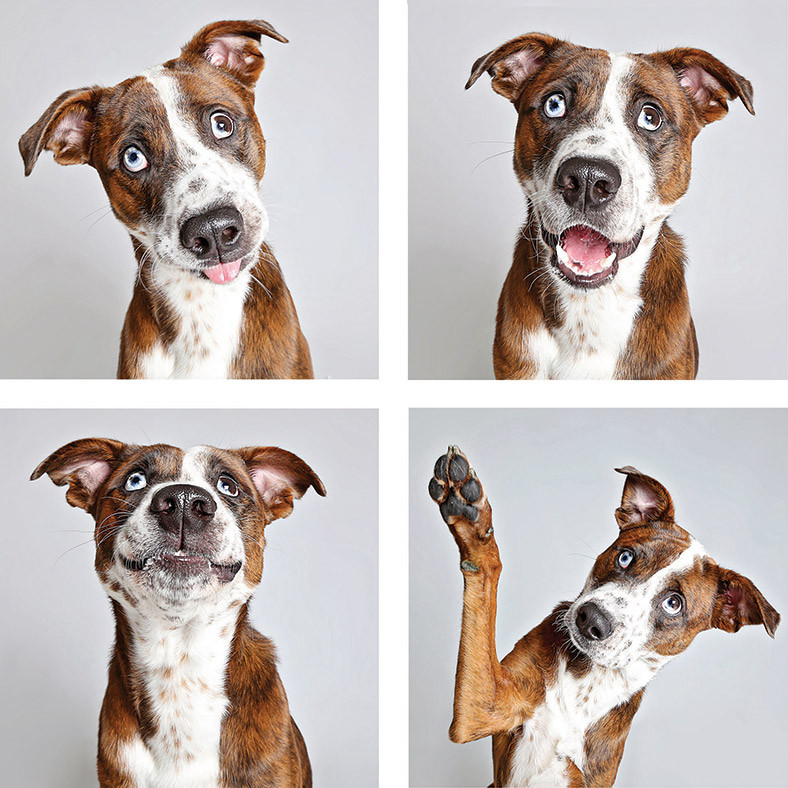 Cookie, a bite-sized shih-tzu-chihuahua mix, loved to nibble – as most puppies do. Only five months old at the time of her surrender to the shelter, she needed a mature home that could shower her with toys and lots of love. After a couple of months, she found the perfect fit and was adopted on 15 November 2015.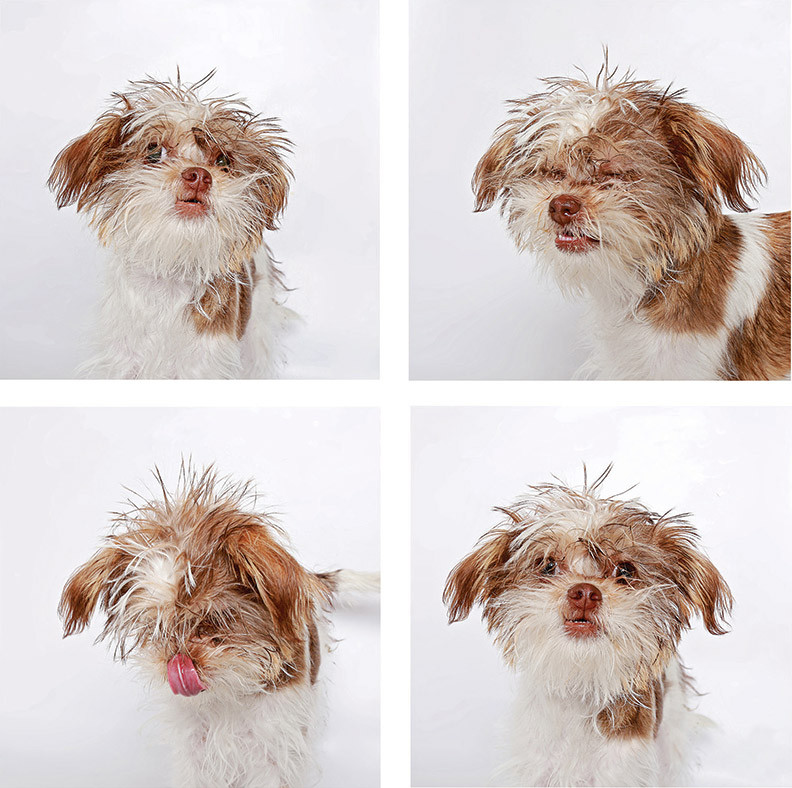 Mecchy, a high-octane 10-month-old pup, was surrendered to the shelter for having more energy than his family could handle. This pointer mix was bursting at the seams with excited and eager-to-please enthusiasm. He was great with other dogs, house-trained, and knew basic commands. What he needed was an adventurous family, and he got just that. He was adopted on 1 October 2015.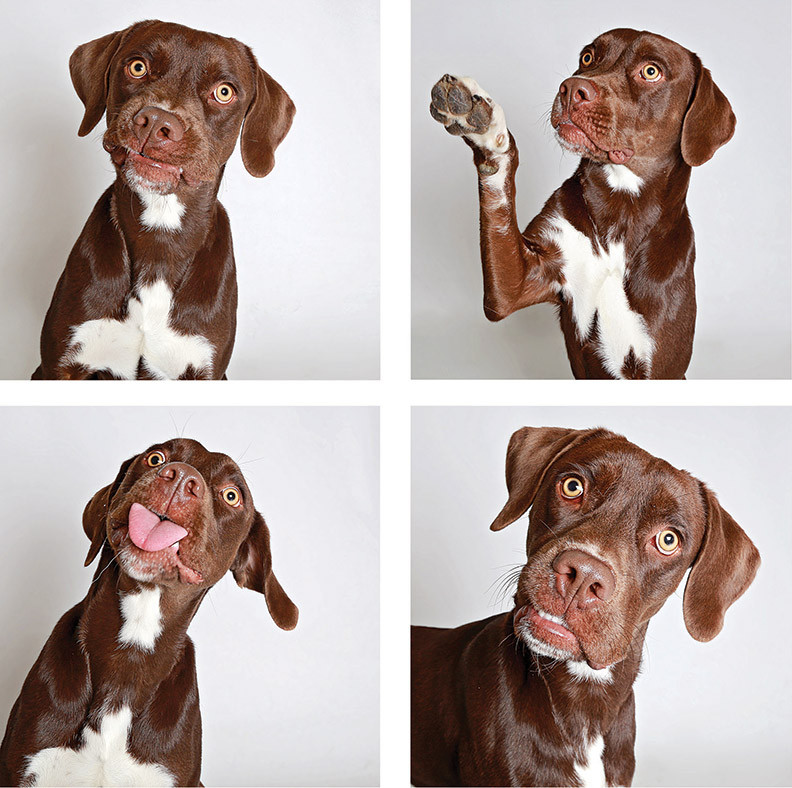 Scout was brought to the Humane Society of Utah as a stray. At two years old, he was ready to listen and follow your every move, in true Australian cattle dog style. He found someone who admired his drive and handsome looks, and was adopted on 18 November 2015.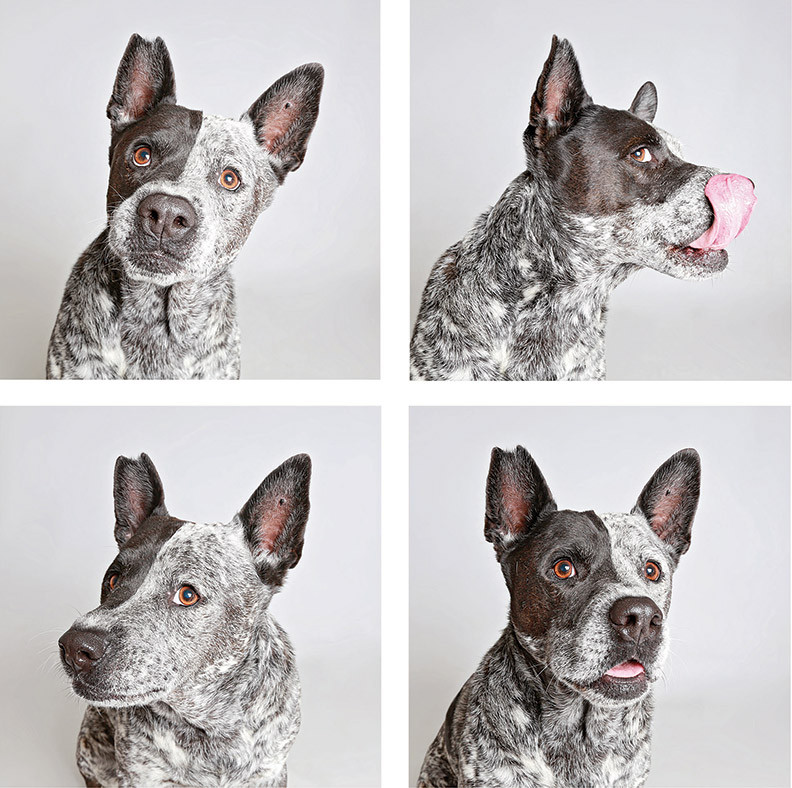 Frodo's family moved and weren't able to take him along, so they took him to the Humane Society of Utah. The three-year-old pointer blend was house-trained and got along great with kids, other dogs and even cats. He found a family and was adopted on 8 October 2015.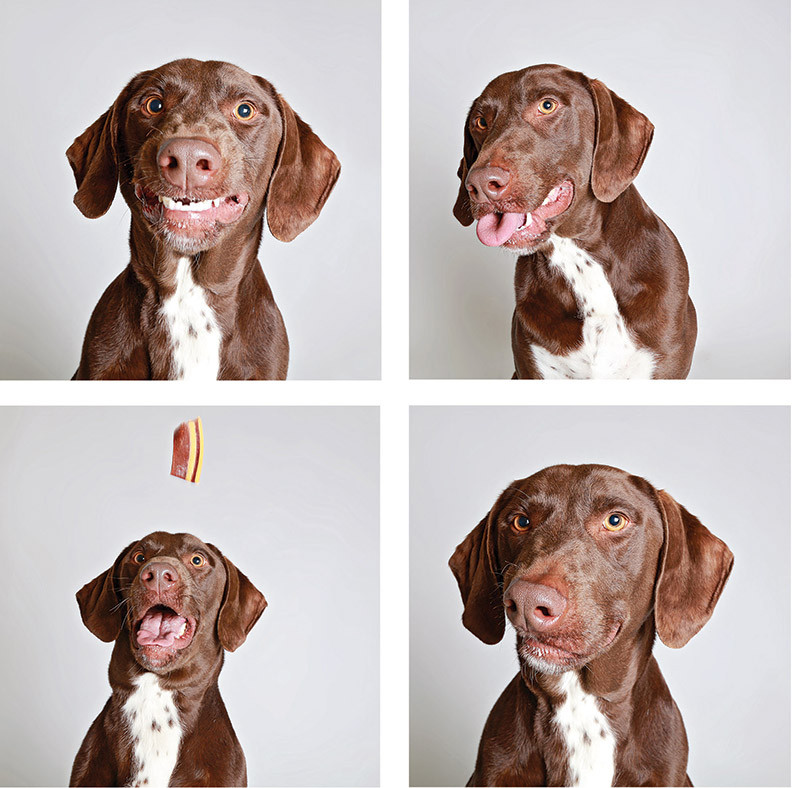 Wallace found himself in a Los Angeles shelter after being surrendered with a broken leg and an eye injury at just three months old. The LA shelter didn't have the resources to fix Wally's leg, so he was transferred to the Humane Society of Utah. His leg couldn't be saved, so Wally became a "tripod". After seven weeks in foster care, Wally was adopted on 4 September 2015.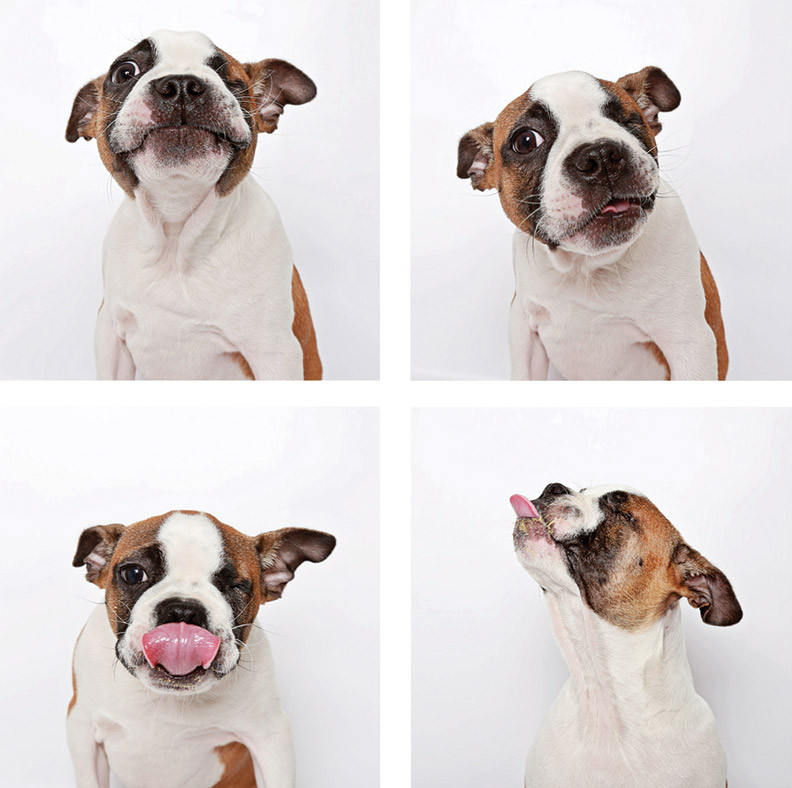 Boomer, a one-year-old black Lab mix, was surrendered to the Humane Society of Utah for having more energy than his former owners could handle. Boomer just needed an active family that could keep up with his goofy and excited playfulness. He found one and was adopted on 28 July 2015.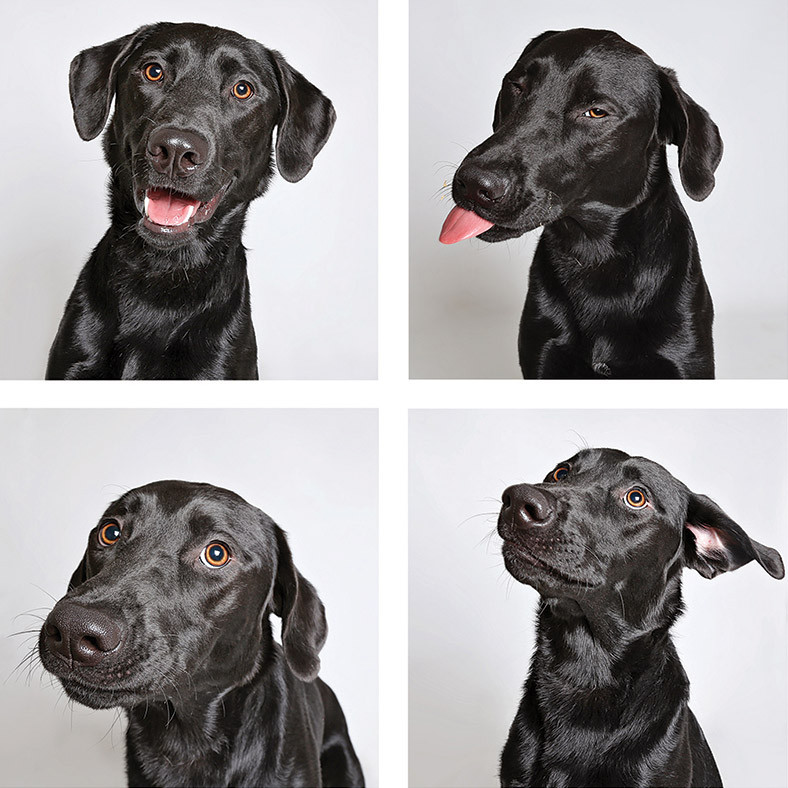 After his former owners ran into some problems, Tater Tot, a four-year-old Yorkie, ended up at the shelter in Utah. Tater Tot charmed everyone he met, and was adopted on 15 August 2015 – after just two days in the shelter.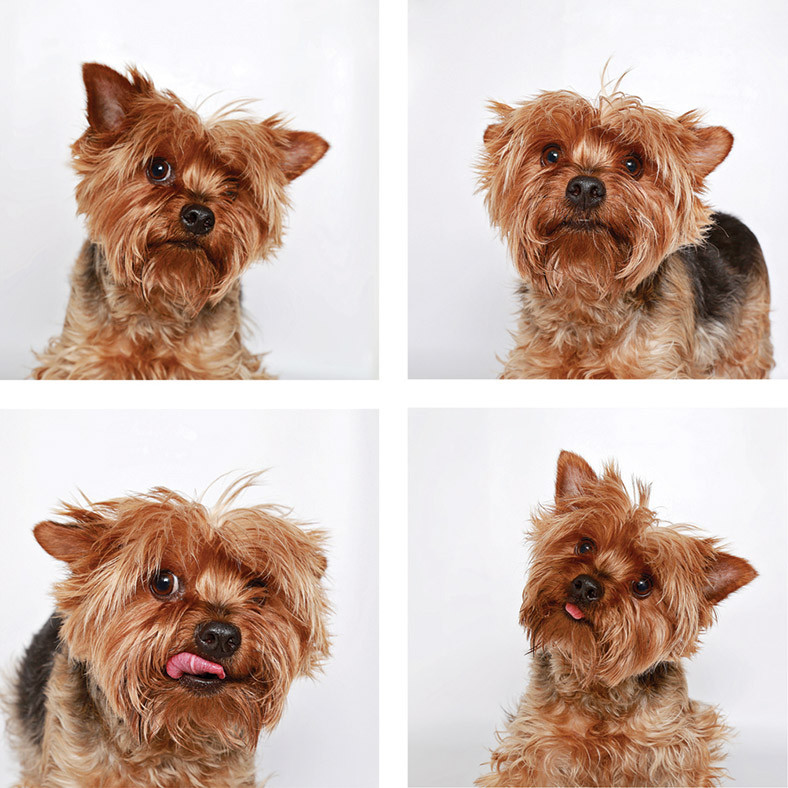 Draft, a six-year-old Lab mix, loved to interact with other dogs, but didn't get along with the feline occupants of his previous home, so he landed up in the shelter. He was adopted by a cat-free home on 20 September 2015.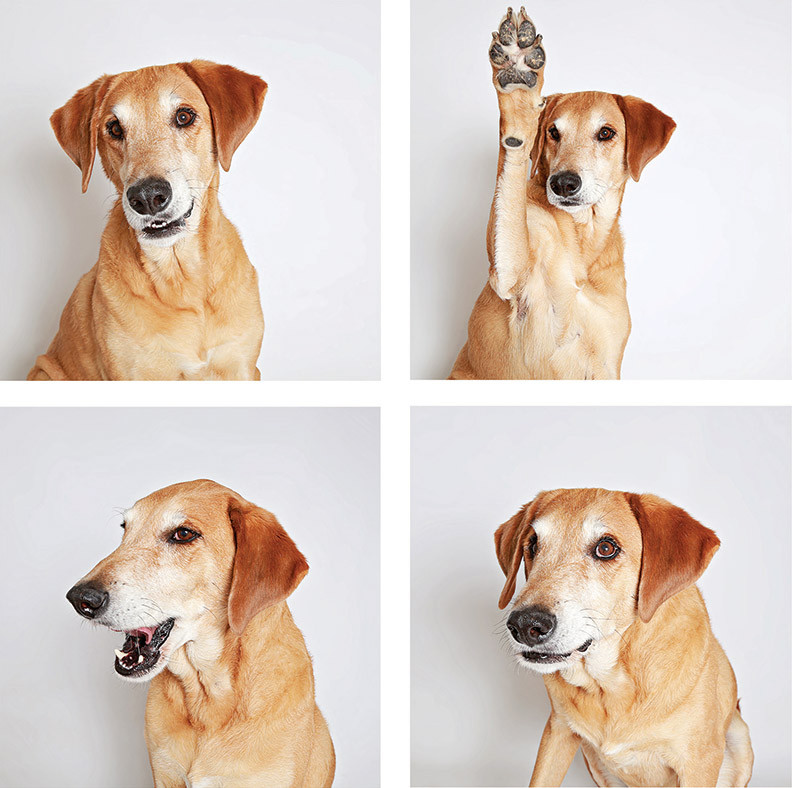 Duke, a charismatic one-year-old wheaten terrier, was surrendered to the shelter for not being completely house-trained. Duke tried his best to please and was adopted by a family willing to give him a refresher course on house manners on 17 October 2015.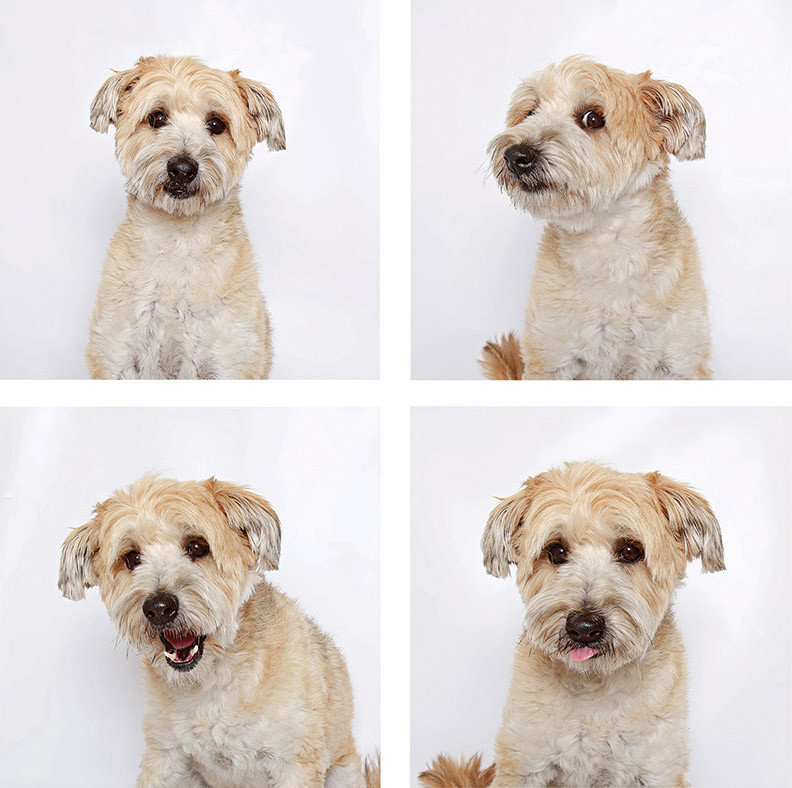 Skunk, a seven-year-old mix breed dog, was transferred from another shelter to the Humane Society of Utah. It didn't take long for someone to see what this smart, well-mannered and loveable dog could bring to their home, and he was adopted on 6 October 2015.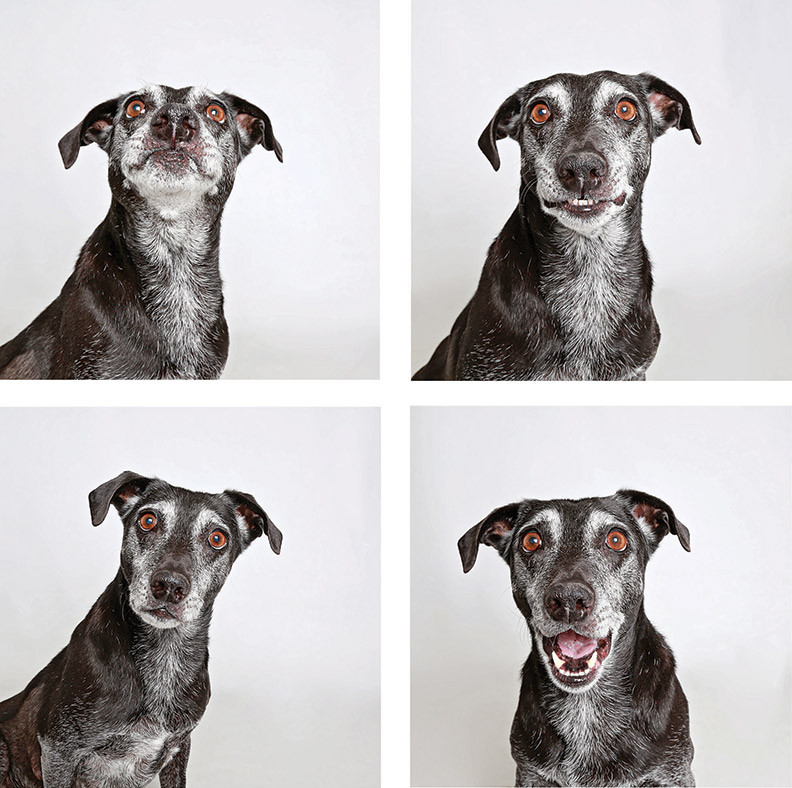 Shuster's pictures of dogs at the Humane Society of Utah have been seen and enjoyed by millions of people online, and as a result adoption rates at the shelter skyrocketed. This hardcover book concludes with photos and stories of some of the dogs with their new families. Shelter Dogs in a Photo Booth by Guinnevere Shuster is published by Andrews McMeel Publishing and is available at Amazon and other book retailers.
A portion of the proceeds of the book benefits the Humane Society of Utah and Best Friends Animal Society.