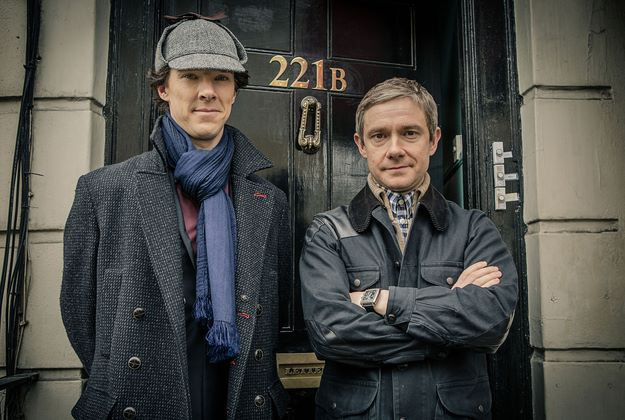 Sherlock fans would be happy to know that development on season 4 of the popular British show is underway and a release date might be announced soon enough.
On the BAFTA red carpet recently, Sherlock co-creator Mark Gatiss talked to RadioTimes.com about the highly-anticipated fourth season of the series and revealed that he and fellow producer Steven Moffat have "moved significantly closer to getting a date in the diary for series four."
Ever since Sherlock season 3 ended, die-hard fans have been eagerly waiting to know when they can expect to see season 4. Previously, gaps between Sherlock seasons were as long as two years.
Producer Sue Vertue said earlier in 2014 that "We're working on it. We're working on dates." Moffat added, "We'll get them made as quickly as we can."
He also said, "Benedict [Cumberbatch] and Martin [Freeman] are making some movies," before quipping, "If you say 'Who cares about movies?' I agree with you, but they are doing them so we've got to schedule around that." (via Enstars)
Sherlock stars Cumberbatch and Freeman are completely tied up with their film commitments and hence, it has become increasingly difficult for the makers to film the new season. Neither of the stars have been positive about when the series will be filmed.
Both actors will be seen together next on the big screen in The Hobbit: The Battle of the Five Armies.
Check out this fan made promo of Sherlock Season 4: