Shinji Kagawa is a step closer to leaving Borussia Dortmund after the Japanese international turned down a contract extension.
The 23-year-old has stared for Dortmund this season, helping the club to the league and cup double, toppling Champions League finalists Bayern Munich along the way.
However, with only a year left on his current contract, Kagawa has turned down an extension and appears certain to leave the Bundesliga this summer.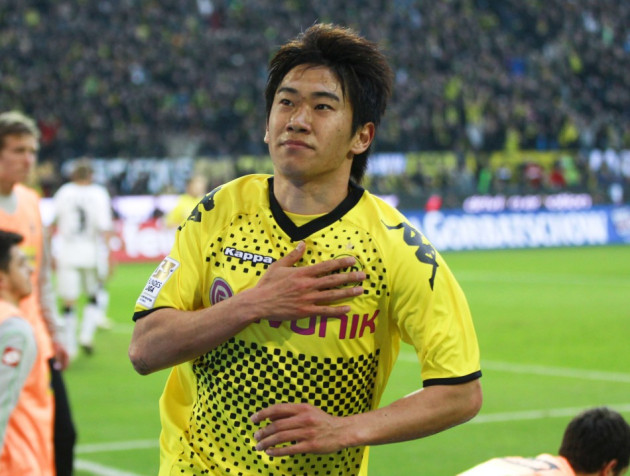 "I had a meeting on Monday morning with his agent - Shinji Kagawa told him that he definitely will not extend his contract with us," sporting director Michael Zorc told Revier Sport.
"Should offers come now for Kagawa, we will deal with them and negotiate."
The double winners' bargaining position will have been weakened by the public nature of Kagawa's rejection, with the attacking midfielder having made his future intensions clear.
Kagawa has been linked with a move to Manchester United and was reportedly scouted by manager Sir Alex Ferguson during Saturday's German Cup final.
His addition would not only bolster United's midfield but add to their already huge image in Asia, with the marketing pull of Kagawa potentially fruitful.
"We cannot take away Shinji's childhood and his Japanese culture," manager Jurgen Klopp said.
"Where Shinji was born, our league means nothing, there is only the English Premier League. But it is certain that Shinji had to do something incredibly difficult, to make a decision against us.
"Anyone who leaves us carries the greatest doubt as to whether he makes the right decision."
United are currently reeling from having been beaten to the Premier League title by Manchester City, and Ferguson will be eager to add to his squad for the new season to help catch their near neighbours.
The club's financial power has been overshadowed in recent summer's by City's millions, and the early resigning of Paul Scholes suggests the club may again be frugal.
In excess of £50 milllion was spent last summer on bringing David de Gea, Phil Jones and Ashley Young to the club, and supporters are clamouring for a similar splurge in the next few months.